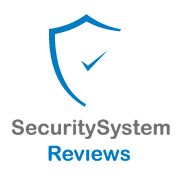 Knowing these simple tips can help homeowners take the necessary steps to save money on their homeowners insurance.
Colorado Springs, Colorado (PRWEB) October 14, 2013
Homeowners' insurance can be beneficial, but unfortunately it comes at a high price, and that price has been rising in recent years. According to the non-profit group, the Insurance Information Institute, this rise in cost can be blamed on a number of causes. These include the high cost being charged for home repairs, catastrophes and natural disasters and problems with mold that lead to insurance claims.
Despite the rising costs, homeowners can take proactive steps to decrease the amount they pay for their homeowners' insurance, according to the professionals at SecuritySystemReviews.com. a site that provides security system reviews of top companies throughout the country, such as FrontPoint reviews.
1. Raising the deductible on a home insurance can save the policy holder as much as 25%.
2. Buy insurance policies together—for example, purchase homeowners' and auto insurance from the same company to save as much as 15% on the cost of the policies.
3. Add home security system equipment. For homeowners who install a security system, there is savings offered on the cost of premiums by most insurers. In addition to security system installation, homeowners can also install other safety and security devices, such as smoke detectors, sprinkler systems and high security locks.
4. Keeping the same insurance company for a number of years can lead to discounts. Many companies provide significant discounts for long-term customers.
5. Keep tabs on how much insurance is actually needed, to avoid paying for unnecessary coverage. For example, homeowners may have policies that cover the value of expensive jewelry that's been sold, yet they're still paying for it in terms of insurance.
6. Before purchasing a homeowners' insurance policy, shop around and find quotes from several companies.
7. Extra features that can be added to a home to reduce the cost of insurance policies include storm shutters, shatter-resistant glass, and updated wiring. All of these are steps homeowners can not only take to protect their home against disasters, but they also reduce the cost of homeowners' insurance.
8. Many policy holders don't take advantage of available discounts—for example, discounts for adults over a certain age. It may be necessary to explicitly ask the insurance company about available discounts.
9. Don't include the price of the land a home is located on in the insurance coverage. If a natural disaster or emergency strikes, and a homeowner has to rebuild, they're not going to have to buy new land. Only include the actual cost of the home.
About SecuritySystemReviews.com
SecuritySystemReviews.com is an independent site that provides reviews and comparisons of the top home security system companies in the country. The site also provides industry news and updates and valuable home security tips. Visit SecuritySystemReviews.com to access not only information, but also coupons and discounts that can be used toward the purchase of a home security system.