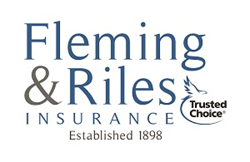 "The purpose of our new site is to make shopping for insurance easier than ever." - Clint Ivy, President, Fleming & Riles Insurance
ALBANY, GA (PRWEB) December 02, 2014
Fleming & Riles Insurance has introduced a new, intuitive website to better help customers in Albany and nearby locations, which you can now visit at http://www.flemingins.com/. The site was designed to be easy to navigate and includes many helpful tools in order to make insurance simple, speedy and economical.
Clients can now access many features, as well as request free auto, home, farm and agribusiness insurance quotes, from the comfort of home. These resources include paying premiums, requesting policy changes and browsing the useful content in our blog. The new site works to heighten Fleming & Riles Insurance's reputation for providing cost-effective agribusiness insurance and unbeatable customer service.
"The purpose of our new site is to make shopping for insurance easier than ever, while sustaining the personal approach of customer service," said Clint Ivy, President of Fleming & Riles Insurance. "We want our customers to feel self-assured in their awareness of insurance subjects and their choices when buying insurance, and our staff of educated agents is there to deliver assistance whenever possible."
By viewing http://www.flemingins.com/, clients can generally find the answers they seek about auto, home farm and agribusiness insurance and other frequently asked questions without the need to pick up the phone. However, human interaction cannot be replaced and professional agents are still available to assist customers.
About Fleming & Riles Insurance
Fleming & Riles Insurance is a full-service independent insurance agency, helping consumers in Georgia. Fleming & Riles Insurance weighs the needs of clients and shops for insurance plans on their behalf in order to deliver outstanding coverage and customer service. To get started, visit our website at http://www.flemingins.com/.