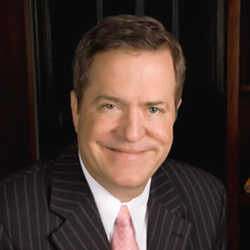 We partner with insurance companies to help increase their productivity.
Visalia, CA (PRWEB) March 26, 2014
Korsgaden International, an insurance industry consulting firm that serves insurance carriers across the country, has recently released a new website and augmented capabilities.
Korsgaden International (originally TKSystems) was founded in 1996 on the expertise of Troy Korsgaden, one of the most successful insurance agents in the country. Korsgaden built his own agency from the ground up, and has developed systems to help other agents do the same. With more than 30 years in the industry, Troy Korsgaden is also the author of numerous insurance agency 'how-to' books. He is a popular insurance keynote speaker and has been commissioned to speak to all of the major US insurance carriers. Through Korsgaden International, Korsgaden is a highly sought-after consultant to many of the world's largest insurance carriers.
Along with a new online presence, Korsgaden International has launched expanded consulting offerings for insurance companies. The comprehensive suite of services includes assistance with Marketing, Distribution, Recruiting, Training and IT.
Korsgaden International's updated website highlights Troy's longevity and success, both an as agent, and as a trusted partner to insurance carriers. Additionally, the website is a valuable resource for any agent looking to learn more about how to make his or her agency more profitable. The site is full of complimentary insurance training videos and helpful blog posts, along with a library of e-books available for purchase.
"I wanted a clean and sophisticated interface that showcases all the ways we partner with insurance companies to help increase their productivity," says Troy Korsgaden, Founder and President of Korsgaden International. "I believe this new site represents our unique expertise, and the passion we have for the insurance industry."
####
Korsgaden International is a leading insurance business development firm that works directly with corporate teams to improve their distribution strategies. Founded in 1996 by insurance industry expert Troy Korsgaden, the firm also has a training arm that helps Insurance Carriers grow larger and more profitable agencies. Learn more about Korsgaden International at http://www.Korsgaden.com.