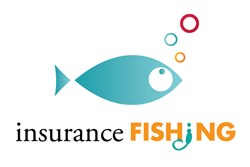 Finding a website to compare insurance quotes is especially helpful for first-time homeowners.
St. Louis, MO (PRWEB) December 19, 2013
InsuranceFishing.com, a company that specializes in helping consumers connect with local insurance agents, would like to offer some tips that apply to anyone looking to find the best homeowners or auto insurance policy for the best price.
"The average homeowner spends about 2% of their annual income on their policy, so it's important to maximize what you get for your buck," says Chans Weber of InsuranceFishing.com. "Some homeowners are unaware that there are free quotes available online, and instead opt to pay for an insurance quote. However, there are websites, like InsuranceFishing.com, that offer insurance policy comparisons at no cost."
Finding a website to compare insurance quotes is especially helpful for first-time homeowners, who might not be aware of the variety of prices and policies available in the insurance marketplace. No matter if you are a first-time homeowner or already own a home, utilizing an insurance quote comparison website can save you money.
Complimentary insurance rate comparison websites have several advantages:
-Users can easily compare a variety of policies, side-by-side and at no cost
-Users can compare insurance both by company and price range.
"Even if you are going to visit an insurance agent, arm yourself with knowledge and compare rates before you go to the local office. The information can help guide your decision making process and not all insurance agents have the gift of being able to explain policies and rates in a straightforward manner. There is no reason anybody should meet with an agent unprepared," says Weber.
So shop smart, use a rate comparison website and help make your purchasing decision easy. InsuranceFishing.com is your one stop shop for St. Louis insurance, New Orleans car insurance, Tulsa homeowners insurance and Tulsa auto insurance.
For more helpful information and to get the best insurance quote comparisons, visit http://insurancefishing.com/.
About InsuranceFishing.com:
InsuranceFishing.com is a one-stop website that quickly and easily connects consumers with live local insurance agents, so they can get the best possible rates and coverage on all of their car, rental and homeowners insurance needs. There is no cost to access the website and no registration is required. As part of its inaugural launch, InsuranceFishing.com is currently available to consumers with St. Louis insurance needs, Kansas City insurance needs, Orlando insurance needs, New Orleans insurance, and Tulsa insurance needs. Learn more at InsuranceFishing.com.