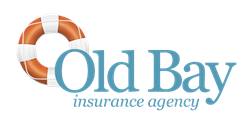 Over 60% are switching back to an individual broker or agent because they're looking for more value.
Annapolis, MD (PRWEB) August 20, 2013
Old Bay Insurance Agency, Inc., has partnered with Allied Insurance, a Nationwide Insurance company, adding to their repository of insurance product offerings. This move is helping to secure Old Bay Insurance Agency's place in the Annapolis Insurance community as one of the first companies to offer Allied. A recent study determines that majority of insureds are moving back over to individual brokerages like Old Bay Insurance, after over a decade-long boom of commoditized online insurance sales.
It's no secret that the Internet has overwhelmingly lead to the commoditization of the insurance industry, even to the point that personalized relationships have become a thing of the past. Companies that have been around since the great depression, like Allstate and Farmers, now even offer instant insurance coverage online; no personal interaction required. In a near 70 billion-dollar industry, where 61% of homes are underinsured, and insurance premiums are at an all-time high in 10 years, it makes one wonder where all the good brokers have gone. (Source: Marshall & Swift/Boeckh, 2012)
Though the 'fast-food' approach to insurance may have once seemed convenient, those that have gone down this path are beginning to feel an insurance 'hangover'. According to a Hanover Insurance Group study, out of those insureds that have purchased insurance directly from a provider over the past 10 years, over 60% are switching back to an individual broker or agent. The reason being: they're looking for more value.
Agent Neal Tatterson of Old Bay Insurance Agency adds value to his clients' policies through his relationships. After the recent addition of Allied insurance products, Neal and his team have begun revisiting existing client policies; offering Allied to those clients whom they believe would benefit the most from the transition. If you wonder whether or not financial compensation is a factor in the provider Neal and his team recommend to a client, you shouldn't. Commissions that brokers make from selling a particular brand of insurance are almost universal, making their recommendations unbiased. For one lucky man, the transition to Allied meant his house was covered when a fire caused him a near total loss of his home, a little more than a month later.
How can a computer understand the complexities of a home, or recent renovations anyway? Truth is, it can't. Old Bay Insurance only takes on home insurance policies for community residents, that way, they're able to visit the homes in person before a policy is even written. If any renovations are done to a home, that policy is revisited and revised accordingly. The "value" the study referred to isn't just in affordability, or convenience, but in the 'human' factor too.
Brokers like Neal care about what happens to their clients, believing there is a greater purpose behind what they do. In a world where commoditized insurance runs rampant, Old Bay has selectively chosen companies with strong ethos. If you wonder how Neal could know such a thing, you might just ask his father, Dr. John Tatterson, with whom he started his first insurance company nearly twenty years ago.
So, though we can't revert to pre-Internet times when insurance served the needs of the people, not the pockets of the corporations; we can sleep well at night knowing that companies like Old Bay are still around. The good guys persist, preserving the way of life for a community that is wise enough to know they're still here.