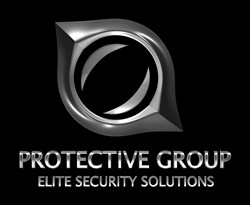 Bohemia, NY (PRWEB) August 23, 2013
On August 23, John Monderine, CEO of Long Island insurance investigator provider, The Protective Group, comments on a August 9th article published by The Insurance Journal titled "Indictment: Man Made False Sandy Insurance Claim" which discusses that a man in New Jersey falsely claimed that Sandy broke down his barn.
The article discusses that in order to reclaim the $5,500 that 73 year old Farouk Soliman invested to raze his barn 15 years ago, he fabricated a claim that super storm Hurricane Sandy was responsible for its demolition.
John Hoffman, Acting Attorney General said that Soliman submitted his claim in November 2012. The claim stated that a falling tree fell on the barn during last Octobers visit from Sandy.
An insurance investigator found the barn was determined, condemned, and structurally unsafe in February 2012.
"Our insurance investigators go through thorough training in all facets of investigation. We know what questions to ask, who to get answers from, where to look for clues, why people do what they do and how to get the needed results. Something like this wouldn't get passed us," says John Monderine, CEO of The Protective Group.
The Protective Group is an elite full service private security firm with specializations in special event security, corporate security, private investigators, insurance investigators and surveillance. It's top-notch professional security guards have over 150 years of combined law enforcement service and its security personnel are physically fit, professional, athletic, and completely dedicated to ensuring events proceeds without a hitch. From charity runs and fashion shows, to fundraisers and art shows, the Protective Group instills confidence and assures safety at an exclusive event or place of business.
#####