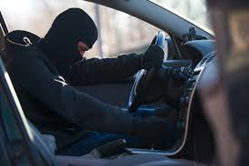 "Car owners should apply the mentioned tips in order to prevent theft", said Russell Rabichev, Marketing Director of Internet Marketing Company.
LOS ANGELES (PRWEB) January 15, 2019
Cheapquotesautoinsurance.com has released a new blog post that presents several ways to prevent car theft.
Almost 800,000 vehicles are stolen each year in the United States, causing financial losses estimated at around approximately $6 billion. Car owners will be financially compensated for a stolen vehicle only if they purchased comprehensive coverage. In order to minimize the chances of having their vehicle stolen, drivers should follow the next tips:

Stop the car's engine when leaving it unattended. Drivers must do this, even though it is for a short time. Besides being illegal in many states, an unattended car with the engine running is almost a certain target for thieves.
Make sure that the vehicle is secured before leaving the perimeter. Lock all doors and windows before leaving. An open door will help robbers get access to the vehicle, jumpstart the car and steal it.
Invest some money in anti-theft devices. Kill switches, fuel cut-off systems and other similar devices will stop a robber from starting the car. Furthermore, drivers can get discounts for this type of devices.
Install a loud alarm. Noisy alarms can scare thieves when triggered and deter them from committing illegalities. Plus, people nearby will react.
Choose a safe parking spot. The best place to park a car is in a personal, well-monitored garage. The alternative is to park in a place that is well circulated and offers a lot of visibility. Furthermore, it would be best to place is an area with video surveillance.
For more car insurance info, money-saving tips and free online quotes, please visit https://cheapquotesautoinsurance.com/
Cheapquotesautoinsurance.com is an online provider of life, home, health, and auto insurance quotes. This website is unique because it does not simply stick to one kind of insurance provider, but brings the clients the best deals from many different online insurance carriers. In this way, clients have access to offers from multiple carriers all in one place: this website. On this site, customers have access to quotes for insurance plans from various agencies, such as local or nationwide agencies, brand names insurance companies, etc.