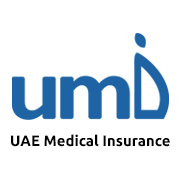 inflation of international private medical insurance premiums fell for the second year in a row in Dubai in 2014.
Dubai (PRWEB) February 17, 2015
UMI, one of the UAE's premier medical insurance advisors, has found that the inflation of international private medical insurance premiums fell for the second year in a row in 2014.
An inflation rate of 7.0% in 2014 (a decrease of .3% from rates in 2013) indicates a potential new downward trend in a region that has historically seen high medical cost inflation. UMI believes that there are two main reasons for this downward trend.
The first being a comparatively slow recovery from the Global Financial Crisis. While countries in Asia and Europe have bounced back relatively quickly, the UAE seems to have been more negatively affected, with recovery efforts catching up only in the past couple of years, as indicated by general downward trends in the region.
The second reason for this trend is increased competition in the international private medical insurance market in Dubai and the whole UAE. With an ever increasing number of providers launching products in the region aimed at expats, the market has become more competitive with providers keeping inflation as low as possible.
UMI has identified one company in particular which has been largely successful in managing premium inflation - Allianz Worldwide Care (AWC). With an inflation rate of 4.8% in 2014, a full 2.2% lower than Dubai's average inflation rate, the provider has achieved year-on-year decreases three years in a row.
In fact, the five year average for Allianz is 5.9%, which when compared to the same average for Dubai (8.3%) indicates a much lower average inflation rate. This has allowed the company to offer extremely competitive rates to expats in the UAE.
UMI believes that it will be crucial for companies operating in the UAE to track premium inflation rates in the coming years, especially with the changing political landscape. For example, Dubai has mandated that all companies operating in the UAE provide health insurance for their employees by 2016. This will make companies with lower premium inflation much more relevant.
About UMI
UAE Medical Insurance is one of the largest health insurance advisors in the Arabian Peninsula region. The company focuses on providing expatriates and travelers living, or traveling in, the Gulf Cooperation Council (GCC) or the Arabian Peninsula area with unbiased advice in choosing a UAE health or medical insurance plan. Thanks to unrivaled knowledge of the GCC and Arabian Peninsula region UMI can provide the best health insurance options available.