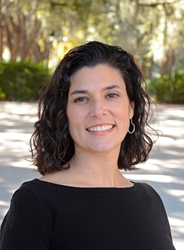 I have a strong passion for the Safe Kids Savannah mission and the innovative programs that prevent accidental childhood injuries.That's why I am so proud to sponsor the Youth Triathlon this September for the third consecutive year.
Savannah, GA (PRWEB) June 07, 2015
Safe Kids Savannah is a coalition of volunteer agencies focused on the prevention of accidental injuries, the leading cause of death and disability among children ages 1 to 14. Key programs include safety education for water activities, bicycling, pedestrians, and car seats. This year's new Youth Triathlon on September 12, 2015 will highlight valuable water and bike safety education tips for children, ages 7 to 15. Open to 225 participating children, the event will be held at the Chatham County Parks and Recreation facilities, including the Aquatic Center and Lake Mayer locations.
As a 501 (c) 3, nonprofit organization, Safe Kids Savannah is able to deliver these important lifesaving programs through the generosity of sponsors, such as Meridth Lamas, who recognize the value and impact of safety education in our community. The Youth Triathlon will serve as a powerful fundraiser for the coalition, and proceeds from the registration fees will support SKS events throughout the year.
With 20 years of experience with State Farm, Mrs. Lamas' practice focuses on new home purchases and relocations to Savannah, as well as providing customized home, auto, health and life insurance solutions for her clients. "I have a strong passion for the Safe Kids Savannah mission and the innovative programs that prevent accidental childhood injuries," said Meridth Lamas. "That's why I am so proud to sponsor the Youth Triathlon this September for the third consecutive year."
About State Farm Agent Meridth Lamas
As a long-time resident of Wilmington Island, Savannah, Meridth Lamas is full-service State Farm Insurance agent. A former State Farm claims representative, she has achieved SVP Club, Legion of Honor, and Ambassador Travel Qualifier distinctions in her thriving insurance business. Mrs. Lamas is a graduate of Winthrop University in Rock Hill, South Carolina. For more information, please visit:savannahinsurancelady.com/ | 329 Eisenhower Dr, Savannah, GA, 31406 | (912) 354-2390 | facebook.com/savannahinsurancelady
About Safe Kids Savannah
The Safe Kids Savannah Coalition was initiated in 1988 in response to a nationwide call from Dr. Martin Eichelberger, a pediatric surgeon practicing at the Children's Medical Center in Washington, DC. In Savannah representatives from local organizations and individuals came together with the common goal of preventing accidental childhood injuries. Today, the Coalition's work continues in that same spirit. We invite you to browse our website for more information about Safe Kids Savannah, as well as to find links to other programs related to injury prevention. For more information, please visit: safekidssavannah.org. |
About NALA™
The NALA is a full-service marketing agency providing custom personalized service for small and medium-sized businesses throughout the United States. For more information, please visit: http://thenala.com
Media Contacts:
the NALA
news(at)thenala(at)com
805.650.6121, ext. 361