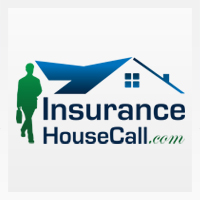 Allentown, PA (PRWEB) September 19, 2014
InsuranceHouseCall.com, an independent insurance agency focusing on personal and commercial lines services in Pennsylvania and New Jersey, has announced that it has moved its Pennsylvania office to a new location to be more convenient for client's day to day needs.
According to InsuranceHouseCall.com owner Eric Rosenthal, the move was needed in order to facilitate the best service possible for all Pennsylvania clients. "As our insurance solutions have become better known through-out the state, the need for more space in a more convenient location was needed in order to better serve our clients," said Rosenthal. "Our new office is larger than our previous space in order to facilitate our growing team of agents and support staff as well as offering a more central location for clients. We chose to move to our new space to support our continued growth, and provide a more efficient environment for current and future team members. This move is another way for us to show our commitment to both our customers and our employees."
The new office space is located at 1113 Union Blvd. in Allentown, PA. The phone number of (877) 779-8966 and website, http://www.insurancehousecall.com, will remain the same. This move was effective September 1, 2013.
About InsuranceHouseCall.com | Founded in 2003, InsuranceHouseCall.com is an independent insurance agency offering clients access to over 50 insurance carriers. Agents write business in multiple states around the nation.