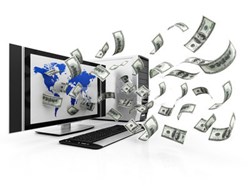 Those that choose to implement an on-site EMR must maintain their own system and that requires hiring an IT staff and data manager knowledgeable in the intricacies of an EMR system.
Denville, NJ (PRWEB) October 28, 2013
"Many practice owners who have delayed installation of a system are now rushing to beat the deadline for implementation," said Chhoda. "Technical issues are going to be the greatest problem facing clinicians who don't exercise due diligence when they choose an integrated EMR system."
Chhoda has years of EMR experience to draw upon and noted that the first rule for selecting an EMR is to choose one that's designed specifically for a physical therapy practice. It will have forms with which everyone in the practice is familiar to help reduce learning time, along with the ability to create custom documentation when needed.
Safety and Security
Maintaining system security is essential and clinicians that opt for an on-site system will be responsible for maintaining their own security and remaining HIPAA compliant. Those who don't implement sufficient security measures face significant fines and penalties.
Updating security of the clinic's physical therapy software can be time consuming and expensive. The cost of maintaining security should be included in a vendor-supported system and can be less expensive over time.
Technical Support
With a vendor-supported EMR, the vendor is responsible for providing technical support when needed, in all its many facets. Those that choose to implement an on-site EMR must maintain their own system and that requires hiring an IT staff and data manager knowledgeable in the intricacies of an EMR system. Practitioners must weigh the cost of additional staff against a done-for-you vendor system.
Stable Power
A reliable source of power and back up system is something most clinicians don't think about in connection with their EMR, but it's a critical concern to prevent data loss. A back-up power system that instantly detects and engages in the event of a power outage must be installed.
Chhoda said it's another expense that practitioners must pay for and one that must be weighed against the cost of a vendor-supported system that includes the means to preserve patient data.
Establishing an integrated EMR presents unique technical challenges that may not be readily apparent. Chhoda's new checklist provides clinicians with information about the top three concerns when implementing an EMR. The data of physical therapy management software allows therapists to weigh the pros and cons of an on-site system versus a vendor-supported EMR, enabling them to make an informed decision about their integrated system.
Chhoda's office can be reached by phone at 201-535-4475. For more information, visit the website at http://www.emrnews.com.
About Nitin Chhoda
Nitin Chhoda PT, DPT is a licensed physical therapist, a certified strength and conditioning specialist and an entrepreneur. He is the author of "Physical Therapy Marketing For The New Economy" and "Marketing for Physical Therapy Clinics" and is a prolific speaker, writer and creator of products and systems to streamline medical billing and coding, electronic medical records, health care practice management and marketing to increase referrals. He has been featured in numerous industry magazines, major radio and broadcast media, and is the founder of Referral Ignition training systems and the annual Private Practice Summit. Chhoda speaks extensively throughout the U.S., Canada and Asia. He is also the creator of the Therapy Newsletter and Clinical Contact, both web-based services to help private practices improve communication with patients, delivery better quality of care and boost patient retention.