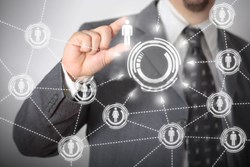 EMRs provide clinics with the ability to meet those requirements, ensure clients receive the care they need, and that reimbursement claims aren't rejected.
Denville, NJ (PRWEB) November 15, 2013
"There are dozens of reasons why a claim can be denied. It could be something as seemingly minor as a single incorrect digit in an address, to major issues such as failure to obtain a preauthorization," said Chhoda.
He added that the first step toward drastically reducing rejections is through the implementation of an integrated EMR. The systems feature a variety of tools to submit claims in real time, identify errors and potential problems before the claim is transmitted, and monitor the status of individual claims 24/7.
Many payers are incorporating new or specific requirements that must be met for patients to receive treatment and for practitioners to be paid. EMRs provide clinics with the ability to meet those requirements, ensure clients receive the care they need, and that reimbursement claims aren't rejected.
Avoiding claim denials are possible in many ways. Chhoda offered the following advice to facilitate the reimbursement and payment process in the current environment of healthcare insurance.

Validate patient insurance coverage and eligibility prior to every appointment and establish if preauthorizations or referrals are required;
Obtain photo identification, copy of the client's insurance card, and full contact information;
Review that the diagnosis, ICD-9 and CPT codes are accurate and match;
Diagnosis, treatment and procedures performed should be clearly spelled out;
Certify all questions on the claim are answered, that appropriate fees are entered and supporting physical therapy documentation is provided;
Submit claims electronically, in real time, utilizing an EMR.
Virtually eliminating rejections and denials, and allowing clinicians to collect their fees in as little as 10 days is possible with the use of an EMR. The systems include a wide range of abilities that can be utilized throughout every stage of the medical billing cycle to track and monitor claims, along with client balances that are owed.
Chhoda's information incorporates new trends, technology and requirements within the healthcare industry. Practitioners must utilize every tool at their disposal to ensure they're appropriately compensated and that their patients receive the best available treatment. An EMR accomplishes both those tasks with alacrity and efficiency.
Chhoda's office can be reached by phone at 201-535-4475. For more information, visit the website at http://www.emrnews.com.
About Nitin Chhoda
Nitin Chhoda PT, DPT is a licensed physical therapist, a certified strength and conditioning specialist and an entrepreneur. He is the author of "Physical Therapy Marketing For The New Economy" and "Marketing for Physical Therapy Clinics" and is a prolific speaker, writer and creator of products and systems to streamline medical billing and coding, electronic medical records, health care practice management and marketing to increase referrals. He has been featured in numerous industry magazines, major radio and broadcast media, and is the founder of Referral Ignition training systems and the annual Private Practice Summit. Chhoda speaks extensively throughout the U.S., Canada and Asia. He is also the creator of the Therapy Newsletter and Clinical Contact, both web-based services to help private practices improve communication with patients, delivery better quality of care and boost patient retention.