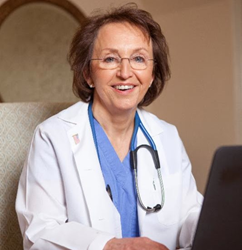 Being healthy and fit isn't a fad or a trend. Instead, it's a lifestyle.
Sedona, AZ (PRWEB) August 28, 2014
This September, Symposia Medicus will hold its 15th Annual Integrative Medicine in Women's Health conference. Dr. Patricia Sulak, renowned expert on healthy living and author of the recently published book, "Should I Fire My Doctor?" is one of many healthcare professionals taking part. She will give four presentations on wellness throughout this weekend dedicated to women's health improvement.
Dr. Sulak, whose book is designed to teach individuals methods to take control of their health and manage their own wellness without intensive intervention by doctors or other healthcare personnel, will be featured among the best healthcare professionals in the country. Other topics to be discussed at the conference include brain health, yoga, integrative approaches to fertility, Fibromyalgia, and stress reduction. The gathering is designed to be both relaxing and educational as the Symposia Medicus believes this is the most effective strategy for learning.
In her book, Dr. Sulak discusses the 11 Essential Elements of wellness and how eating right, exercising regularly, and keeping track of important numbers, such as cholesterol, can empower all people to take control of their own healthcare. Rather than treating conditions after the fact, she believes many diseases and disabilities can be prevented through greater dedication to overall wellness.
'Should I Fire My Doctor?' which was published by Next Century Publishing, explains that patients cannot rely on their doctors to manage the entirety of their health, but must take ownership of their own lives in order to reduce the need for medical treatment. Dr. Sulak's presentations at the Annual Integrative Medicine in Women's Health conference will give attendees some simple, concrete tools to assist them in taking their health into their own hands.
About Patsy Sulak:
Dr. Patricia J. Sulak is a physician, researcher, and educator who focuses her efforts on teaching the public about wellness and how to take control of personal health. She has appeared on CNN as well as in the Wall Street Journal, Cosmopolitan, Newsweek, TIME, and US News and World Report. She is also the recipient of the North American Menopause Society's 2008 award and has been named among the "Best Doctors in America."