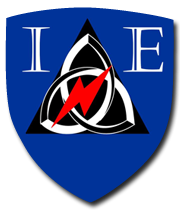 The Web Guys helped Integrity Electric "develop a website that accurately tells people who we are, what we do, and why we do it."
Fort Wayne, IN (PRWEB) September 24, 2013
Integrity Electric, an electrical contracting company, recently launched an all-new website at http://www.fortwayneintegrityelectric.com/. The reworked site features an improved color scheme, eye-catching graphics, intuitive navigation, and informative content about the company's services.
Updating the site's appearance was a major goal of the rebuilding project. Integrity Electric redesigned its logo, adding a colorful twist to the original black-and-white design. The new website also moves away from a color scheme of tans and browns, instead using light grey and navy blue with bright red accents. An intuitive navigation bar simplifies visitors' access to information about Integrity Electric, and the sidebar contact form on each page makes it easy for customers to get in touch. Social media integration with Facebook, Twitter, and Google+ gives clients a simple way to stay connected with the company.
Changes to Google's ranking algorithms and other search engine standards necessitated updates to the site's content, in addition to the visual redesign. The site's rewritten content has been optimized for search engines and is expected to increase Integrity Electric's Internet visibility. Clients visiting the site can see examples of previous projects and learn more about residential and commercial electric services. The website also details the company's mission statement, allowing customers to get a feel for Integrity Electric's core values.
Owner Michael Peters hired The Web Guys, a web design company located in Carmel, Indiana, to rebuild the site. The company had also designed and written his previous website. According to Peters, The Web Guys helped him "develop a website that accurately tells people who we are, what we do, and why we do it."
About Integrity Electric
Integrity Electric is an electrical contractor in Fort Wayne, Indiana. Founded in 2007 by licensed electrician Michael Peters, the company specializes in residential electrical services, such as installation and troubleshooting. With a strong focus on professional integrity, Integrity Electric serves home and business owners throughout the Fort Wayne area. Customers may contact the company at (260) 416-9460 for more information or a free quote.