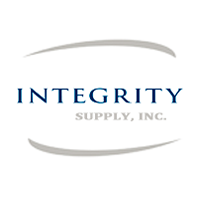 Apart from line striping equipment, the online store also offers a wide range of other construction products.
Cleveland, OH (PRWEB) August 24, 2013
Integrity Supply Inc. is now offering line striping equipment at the lowest prices. This striping equipment belongs to therenowned manufacturer, Graco. This range of line striping equipment works efficiently in airports, parking lots, roadways, paths, malls and so much more.
When discussing the Graco striping equipment, a representative of the online store stated, "Graco's new striping equipment series LineLazer IV delivers exceptional performance with its ability to finish striping jobs much faster than any of its predecessors. This new series of line striper equipment features a better pin-point accuracy (accurate to ¼ inch at 100 feet), and requires no tool electrical connector, thus, increasing reachability. We provide you the Graco's LineLazer series for the most competitive prices and ensure its superior quality."
Apart from line striping equipment, the online store also offers a wide range of other construction products. The products include cutting tools, portable generators, abrasive sponges, masking tape, drop cloths, safety equipment, and many more. Customers will also get a number of renowned brands from Integrity Supply Inc. The brands include Purdy, Generac, Norton, Shurtape, 3M, Graco, amongst others.
Customers can stay updated about recently launched products by visiting the social media pages available on various leading social media sites like Facebook, Twitter, LinkedIn, Google+ and YouTube. Customers can also find blogs about the construction industry on the site of this online store.
About the Company:-
Integrity Supply, Inc. was established in 2000 as a wholesale distributor to provide the highest quality paint, safety and construction related supplies from leading manufacturers throughout the United States. Integrity was founded with its customers in mind by providing just-in-time delivery at affordable prices. Integrity Supply has established relationships with key manufacturers that absorb the inventory holdings costs and marketing funds, allowing Integrity to pass on the savings directly to the company's customers. It strives to continue to be the value-leader by delivering superior products at a fair price with unmatched service.
For more information, please visit: http://www.integritysupply.com