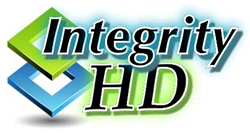 We believe that each doctor should be able to make a choice in how they wish to document patient encounters
Rio Rancho, NM (PRWEB) March 17, 2015
Integrity HD has announced the addition of the industry leading speech recognition software, Dragon® Medical Practice Edition 2, to their product line. With Dragon Medical Practice Edition 2, clinicians can dictate patient notes in their own words, including illness history, review of symptoms, physical examinations and more.
"We are pleased to now offer our clients Dragon Medical Practice Edition 2 as part of their healthcare documentation solution," said Integrity HD CEO, John Whisenhunt. "We are now able to provide complete documentation services from start to finish, using all of the tools currently available. We believe that each doctor should be able to make a choice in how they wish to document patient encounters. This allows physicians to more efficiently and effectively document patient visits so they can focus on what is most important to them, serving their patients."
Workflows are streamlined with Dragon Medical Practice Edition 2, which optimizes the use of Electronic Medical Record (EMR) and electronic health record (EHR) systems for medical practices with 24 physicians or less. Physicians who adopt Dragon Medical Practice Edition 2 can turn speech into text three times faster than typing and with more than 99 % accuracy, right out of the box. More than 200,000 physicians, worldwide, report saving time and money on clinical record transcription through utilizing Dragon Medical Speech Recognition Software.
Dragon Medical Practice Edition 2 integrates with the latest applications on your computer. The software includes a built in vocabulary for 90 medical specialties and subspecialties and provides ease when dictating and transcribing patient notes, creating comprehensive documents, with a vocabulary of over 30,000 medical terms.
Even the most distinguishable and complex pronunciations can be accommodated by Dragon Medical Practice Edition 2's patented speech recognition technology, which recognizes 9 regional accents, including British, Indian, Spanish, and inland northern and southern U.S.
Integrity HD prides itself in going a step further than other healthcare documentation companies when it comes to providing high quality services and meeting clients' turnaround-time needs. Dragon Medical Practice Edition 2 will be a key element in Integrity HD's provision of complete state-of-the-art dictation and transcription systems, including online or smart phone editing, electronic signatures, autofax capabilities and a complete online repository of all transcriptions delivered to clients.
For more information about Dragon Medical Practice Edition 2 visit:
http://integrityhd.com/dragonmedical.html
About Integrity HD:
Integrity HD is a healthcare documentation company that specializes in using the latest technology to provide custom interfaces to virtually any electronic medical record (EMR) on the market today. Integrity HD produces the highest quality medical documentation possible, completely customized to the needs of our clients, from front-end voice recognition to traditional dictation and everything in between. We guarantee to our clients that we will meet or exceed their quality standards and expected turnaround times.