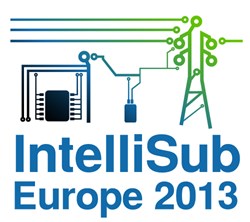 IntelliSub Europe is a major event for those who want to know what is happening in smart substations.
Frankfurt, Germany (PRWEB UK) 6 September 2013
According to a recent report from Zpryme, the global substation automation market is expected to grow significantly over the coming years, hitting $15.58 billion by 2020. This growth presents an enormous opportunity for European TSOs and DSOs to really drive forward the next phase of smart substations, capitalising on the full range of benefits that this will bring in meeting the demands of the evolving power grid.
The 2nd annual IntelliSub Europe 2013 – taking place 26th - 28th November 2013 in Frankfurt, Germany, has been designed specifically to prepare European utilities for this opportunity. 3 days of case study reviews, in-depth discussions and face to face networking will equip TSOs and DSOs with the practical guidance and strategic insights to translate investment in substation automation technology into cost efficiencies in practice. Practical experience-based sessions focused on next-generation smart substation deployments will be delivered by leading European utilities including National Grid, EnBW, Vattenfall Distribution, Elenia Oy, Red Eléctrica de España, Alliander, ERDF, ESB Networks, RTE, NIE, Enexis, Mainova, EDP Distribuição, Elektrilevi, and Fortum Distribution. International insights and expertise will also be shared by Australian DSO United Energy.
"Now in its second year, this event includes a refreshed and expanded programme to meet the information needs of all key stakeholders," says Rebecca Davison, Programme Director at Phoenix Forums, producers of IntelliSub Europe 2013. "Strategic morning plenary sessions will allow attendees to hear from top level technical strategists sharing their vision of the next phase of smart substation investment linked with the realities of current business priorities. Practical case study-led afternoon tracks will provide opportunity to choose sessions most relevant to individual roles and environments. Tracks include sessions specific to TSOs, DSOs, Asset Management and Engineering, with each featuring practical reviews from technical experts at the forefront of smart substation implementations."
The in-depth programme will deep-dive into how leading utilities are leveraging the full capabilities of their next-generation smart substations to manage the threat of cyber and physical security risks, and the growing penetration of alternative energy sources. Other key topics for discussion include smart substation investment planning; implementing IEC 61850; multi-vendor interoperability; achieving grid stability; capitalising on the process bus; grid monitoring and control; integrating DER, RES and EVs; component development; data management & analytics; grid communication advances; workforce transformation; future-proofing SCADA; asset lifecycle evolution; condition monitoring & asset health; measurement & calibration; network exploration & fault location; and advanced safety & maintenance, among others. These expert-led sessions will equip attendees with practical guidance and strategies for standardising the roll-out of smart substations to enable large scale, cost-effective and secure deployment across transmission and distribution networks.
Carlos Peças Lopes, Head of Substation Automation at EDP Distribuição, said of the event last year:
"IntelliSub Europe is a major event for those who want to know what is happening in smart substations. It focuses on practical examples and provides an overview of the current status of implementation of many real projects, which makes it a great place to network and benchmark our approach with other DSOs and TSOs. We got very good direction on future trends and new projects."
Also new for 2013 is the GOOSE Messaging and Sampled Values Post-Conference Workshop on 28th November. For the first time, one of the most complex aspects of IEC 61850 will be addressed by leading technical experts in an interactive learning forum. This dedicated day led by Christoph Brunner, President of it4power & Convenor of IEC TC 57 WG 10, will provide the knowledge and skills to optimise the transfer of smart substation information and drive next-generation protection and control. Live demonstrations and hands-on activities will help attendees get to grips with the implementation of these IEC 61850-based communication architectures.
Tech innovators and smart substation experts from ABB, Schneider Electric, Accenture, ENTSO-E, Doble Engineering Company, Cisco Systems, Alstom Grid, DNV KEMA, Quanta Technology, COPA-DATA, Locamation, ARTECHE and VSL Dutch Metrology Institute will also be sharing the latest technological developments and expert guidance in panel debates and practical sessions. A highly focused exhibition of the latest systems and components for the smart substation will run alongside the conference, and high-impact networking opportunities will take place throughout the event including an evening reception and champagne roundtable discussions.
Event dates and location:
26-28 November 2013
Mövenpick Hotel, Frankfurt City, Germany
Website: http://www.intellisub-europe.com
For more information, interviews and media accreditation:
Rebecca Davison, Programme Director, Phoenix Forums Ltd
Tel: +44 (0)20 8371 7363
Phoenix Forums is an independent conference producer specialised in the smart grid sector for engineering professionals.
http://www.phoenix-forums.com