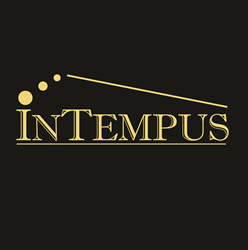 SAN JOSE, Calif. (PRWEB) August 05, 2018
Known for its solid reputation as one of the most trusted names in the industry, Intempus Property Management recently expanded beyond its home in San Francisco's Bay Area to Indianapolis, where the company has continued to form strong relationships with local real estate investors.
Owners Michael Khesin and Eugene Korsunsky have made it their mission to provide the best possible service to real estate investors from the very beginning, and it shows. Not only does Intempus strive to maximize each property's ROI; the company prioritizes customer satisfaction, and maintains a strong connection with each unique client.
This customer-centric business model has yielded incredible success in California, where the company originally launched. More recently, Intempus extended its operations to Indiana, when the market began heating up a little over one year ago. Despite the short amount of time that has passed since this expansion, the company is already experiencing tremendous growth in its new location.
Thanks to its unmatched level of service and dedication, Intempus has quickly acquired scores of additional rental properties over the past 12 months. In fact, the company now manages more than 1,000 rental properties—including single family houses, condominiums, townhouses, and apartments— between the two regions where it operates.
Considering the thorough service Intempus' clients enjoy, it almost comes as no surprise that the company is celebrating so much success. Since it was founded, Intempus has assisted investors with every aspect of property management, from the thorough tenant screening services to streamlined rent collection, and 24/7 client support.
For more information about Intempus' property management services or to speak with a leasing agent, contact Intempus at (408) 748-7592 or email info(at)intempus.net.
About Intempus
Intempus Property Management is part of the larger Intempus Realty brand, which includes brokerage and construction services for residential and commercial property owners. Clients have trusted the Intempus brand for unparalleled service, trustworthiness, and dedication to professionalism since 2005.