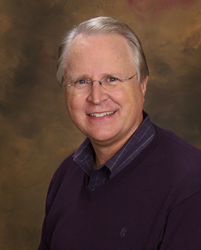 Your listeners will receive practical, useful help and encouragement
Tucson, AZ (PRWEB) June 03, 2014
Dr. Randy Carlson and the Intentional Living Center have a passion to help people live for Christ in all areas of their life. Listeners will receive practical, useful help and encouragement, which will help them focus on what matters most and follow through with action to help ignite transformation in their lives.
The Intentional Living Center produces a daily half hour (28:00) radio program (Intentional Living), and a one minute radio feature (Intentional Living Minute) both hosted by Dr. Randy Carlson. The program and feature are jam packed with practical advice, and encouragement for listeners to live an intentional life in Christ. It features helpful tips by experts in various fields of study and practice, as well as ordinary people with "intentional stories" to tell. The focus of the program, and feature, is to help people live an intentional life in their faith, relationships, finances, health, and in their work.
The Intentional Living radio program and feature airs across the country on over 150 affiliate stations including the Family Life Radio Network, Bott Radio Network, Faith Radio Network, and many more.
To listen to samples, or to learn more about adding the Intentional Living program, or one minute feature visit TheIntentionalLife.com/Partnership or call Senior Program Producer (Steve Tanner) at 800-776-1070 (Ext. 7754)
Steve Tanner
Senior Program Producer
800-776-1070 Ext. 7754
stanner(at)flc(dot)org