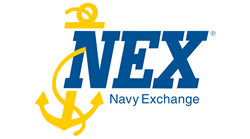 "Inte Q continues to be a highly trusted partner in helping NEX develop a single view of our customer." -Jeremy Sherman, VP, Marketing Innovation & Insights, NEXCOM
CHICAGO (PRWEB) August 27, 2019
The Navy Exchange (NEX) renewed its CRM and Loyalty agreement with Inte Q, continuing a near decade long partnership.
Inte Q provides customer database management and supports strategic marketing initiatives for more than 300 Navy Exchange locations through the U.S, Guam, and other countries. NEX has entrusted Inte Q with the growth and development of their customer data for nearly a decade, and more recently partnered with Inte Q to develop a more comprehensive view of their customer by integrating with email and SMS providers.
"Inte Q continues to be a highly trusted partner in helping NEX develop a single view of our customer. We rely on Inte Q to support our marketing and sales initiatives through multiple communication channels," stated Jeremy Sherman, VP, Marketing Innovation & Insights, NEXCOM.
"I am thrilled to continue our longstanding partnership with Inte Q over the next two years. A strong relationship and prior success give us a great foundation to continue growing our program in the future," Sherman added.
"Now is an exciting time to work with NEX. Our team continues to optimize existing CRM and analytics programs and provide strategic consulting related to future considerations regarding Inte Q's new Genesis Loyalty Marketing Platform," Brian Hartman, Chief Operating Officer, Inte Q.
About Inte Q
Inte Q builds marketing programs that Create Customer Love™ for brands - enhancing customer retention, strengthening brand loyalty and driving incremental customer engagement. With more than 35 years in the loyalty marketing business, Inte Q is a marketing leader focused on loyalty and CRM programs, premium loyalty programs, marketing strategy, and analytics services. For additional information, please visit inteqinsights.com.