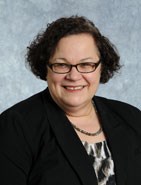 Cleveland, Ohio (PRWEB) February 21, 2014
In CHAMPS Patient Experience's most recent blog post, Our First Interaction with Patients, Families is Critical, Carol Santalucia shares her thoughts on the topic. She discusses why the first interaction is critical and why it's important to include the patient and their families in strategies - not only because of HCAHPS scores, but because it is the right thing to do.
She explains that no matter what someone's job duty is, there is always an opportunity to think about the care and healing we provide during an interaction with patients and their families including:

The warm reassuring smile from the housekeeper.
The way in which we walk someone to their destination with comforting words and actions.
The way we convey empathy when dealing with someone who is in pain.
Even the conversations we have in the elevator with a stranger.
Santalucia closes her blog by encouraging those who work in the healthcare industry to keep up the great work and keep fighting the fight for those who struggle and need the energy, attention and focus of others.
To learn more about the CHAMPS Patient Experience blog, PX Perspective, visit http://www.pxperspective.com.
###
In partnership with Santalucia Group, CHAMPS Patient Experience offers a variety of services to enhance the patient experience. Led by Carol Santalucia, a recognized leader in patient experience with more than 30 years of expertise, CHAMPS offers outcomes-based services designed to create an optimal patient experience. We believe providing an optimal patient experience not only makes sense intuitively but also leads to improved healthcare outcomes, increased patient loyalty and an enhanced financial position for our clients. To learn more about us and our services, visit http://www.champspatientexperience.com.