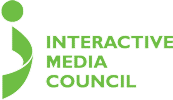 I look forward to participating in the IMC and helping move the needle toward even greater quality in website design and development.
Orlando, FL (PRWEB) August 12, 2015
Trighton Interactive's founder and CEO, Jody Resnick, was recently invited to join the prestigious Interactive Media Council (IMC), a non-profit organization created to "elevate the standards of excellence on the internet." Based in New York, the Council sponsors the Interactive Media Awards (IMA), an annual international competition created to recognize "excellence in web design and development" (interactivemediacouncil.org).
As an Interactive Media Council member, Resnick joins executives in marketing, communications, and technology from around the world who serve as IMA judges. These esteemed judges help choose the IMA top ten honors for achievement in web design and development.
Although new to the Council, Mr. Resnick is not new to the Interactive Media Awards; Trighton Interactive has won three best in class awards in the legal, medical, and manufacturing categories and one outstanding achievement in the religion category in the past three years. Given only to "the world's most well-executed websites" in terms of design, content, feature functionality, usability and standards compliance, the Best in Class award signifies a very noteworthy accomplishment (interactivemediaawards.com).
Resnick says, "It has been a great honor for Trighton's websites to achieve such prestigious distinction from the IMA, and now I'm exceptionally honored to be a member of the Council. I look forward to participating in the IMC and helping move the needle toward even greater quality in website design and development."