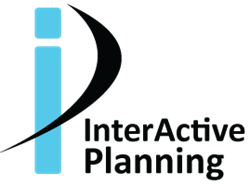 Our goal is to serve families by providing the opportunity to learn about Medicaid, VA Aid and Attendance, Medicare, and other long-term planning options.
Melbourne, FL (PRWEB) September 24, 2015
Today, InterActive-BB, LLC, a resource for information on elder law and estate planning, announced it has joined IBM's Watson Ecosystem and is using IBM Watson cognitive capabilities to provide a unique, dynamic user experience for its online advisor, InterActivePlanning.com, developed to assist in helping the public understand the basics of estate planning and governmental programs that support the health and care of seniors. InterActive Planning is initially being distributed through senior care management and planning providers, Cariloop and CareFamily.
Elderly care is expensive - the 2015 Cost of Care Survey found that the median cost of a nursing home in the United States is $91,250, while the average savings of a person aged 65 and older is only $54,000. With approximately 10,000 Americans turning 65 every day, the American population is aging and stands to benefit from understanding the variety of health and financial planning options available to them. However, today, existing businesses and websites focusing on nursing home placement and locating caregivers, need a source of comprehensive information on relevant laws, financial planning options, and resources to offer their clients.
InterActive-BB has developed InterActive Planning powered by Watson, accessible through InterActivePlanning.com. This service allows the elderly, their caretakers, and the general public to ask questions in layman's terms about the complex laws affecting those who are often least equipped to understand them. InterActive Planning has been trained with knowledge from experts on the topics of Estate and Long Term Care Planning as well as Family Law and Veteran's Benefits. By leveraging Watson's Q&A API and natural language processing abilities, the tool understands user questions and provides immediate, state-specific answers on these topics. InterActive Planning benefits senior citizens and their caretakers in getting answers to questions posed in natural language, more easily navigating services such as Medicaid, and other complex resources, in order to plan for the best possible retirement experience.
"We have developed a tool to provide support for one of the most pressing problems in the US today – elder care. Consumers need support in better understanding the programs and laws available to help seniors pay for their elder care, as well as why they may need estate planning or documents such as a revocable trust or power of attorney" says Michael L. Graham, InterActive-BB CEO. "Our goal is to serve families by providing the opportunity to learn about Medicaid, VA Aid and Attendance, Medicare, and other long-term planning options. Leveraging the cognitive capabilities of Watson enables the tool to deliver a one-of-a-kind experience by quickly surfacing the insights our users need to make important decisions about their long term care."
Cariloop and CareFamily work with families in need of additional care or long-term placement. They are primary distributors, using InterActive Planning to assist in educating consumers on the little understood legal issues facing those they counsel.
Cariloop helps families plan and manage important transitions in life. The company provides coaching and connects families to providers, services, and resources that best match their unique situations.
"At Cariloop, we see clients and their families really struggle with understanding how to best pay for their loved ones' long-term care," says Jeryn Laengrich, Cariloop Chief Service Officer. "We believe InterActive Planning will provide significant value and understanding for these families as they navigate a difficult process."
CareFamily serves families looking for home-based care assistance. By implementing InterActive Planning, CareFamily is able to offer another resource to help seniors who are experiencing issues with declining health, long-term care solutions, estate planning, asset protection, lack of capacity, and other legal issues.
"Planning for long-term care can be overwhelming and challenging financially for many people," says Tom Knox, CareFamily Founder. "We are excited to offer InterActive Planning to make that process easier."
Complementary to the Watson cognitive abilities, another unique and valuable feature of the site is the ability to live chat with a concierge who will assist the user when needed, enriching the experience and specificity of the knowledge gained by the users. In the event that a user decides to seek legal assistance, InterActive Planning will also provide referrals to knowledgeable elder law, estate planning, and special needs attorneys in a users' area.
About InterActive-BB
InterActive-BB offers intuitive technological resources for governmental benefits and estate planning. The company provides seniors, and those who care for them and/or serve them, a single source of truth for questions and answers involving estate and elder law issues, including estate planning, laws and rules relating to payment for housing and care, Medicare choices, and more. For more information, please contact info(at)interactiveplanning(dot)com or 321.252.0100.
IBM Watson: Pioneering a New Era of Computing
Watson is the first open cognitive computing technology platform and represents a new era in computing where systems understand the world in the way that humans do: through senses, learning, and experience. Watson continuously learns, gaining in value and knowledge over time, from previous interactions. With the help of Watson, organizations are harnessing the power of cognitive computing to transform industries, help professionals do their jobs better, and solve important challenges.
To advance Watson, IBM has two dedicated business units: Watson, established for the development of cloud-delivered cognitive computing technologies that represent the commercialization of "artificial intelligence" or "AI" across a variety of industries, and Watson Health, dedicated to improving the ability of doctors, researchers and insurers and other related health organizations to surface new insights from data to and deliver personalized healthcare
For more information on IBM Watson, visit: ibm.com/Watson and ibm.com/press/watson
For more information on the Watson Developer Cloud, visit: http://www.ibm.com/smarterplanet/us/en/ibmwatson/developercloud/
Join the conversation at #ibmwatson. Follow Watson on Facebook and see Watson on YouTube and Flickr.
###