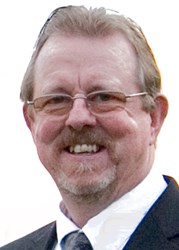 Many businesses are running so lean and have cut back so heavily on investments in training and technology that they are ill-prepared to benefit from any upturn in the economy.
Gloucester, United Kingdom (PRWEB UK) 10 January 2014
After several years of economic gloom and doom the British economy is showing visible signs of recovery and many businesses are cautiously optimistic about the future.
The New Year is also a good time for businesses to reflect on the previous year's successes and failures and focus on how to change things for the better. After all, if they continue to do things the way they have done them in the past, they are likely to get the same results. If they want to improve results, they have to do some key things differently.
Many businesses have been run pretty lean in recent years and an increasing burden has been placed on their sales people and account managers to deliver the sales revenues to keep the business afloat. Many businesses, though, are running so lean and have cut back so heavily on investments in training and technology that they are ill-prepared to benefit from any upturn in the economy.
To help businesses make the most of the more optimistic outlook, Interimco has launched a series of senior management educational Webinars (on-line seminars) to introduce executives to some effective and affordable ways to help them identify new opportunities and convert more of them into profitable business. These complement a range of services delivered by Interimco and its carefully selected partners to provide practical hands-on management assistance to their clients.
The Webinar program kicks off on January 14th with a forty-five minute introduction to "Five Key Steps to Win More Sales".
This will be followed on January 22nd by a most helpful and instructional training Webinar on "Why Webinars Make Perfect Business Sense and How to Make Effective Use of Them", then on January 29th Interimco will run a Webinar with Ardensoft, a B2B software company that designs and develops professional tools and services strictly for sales professionals, to launch a new white paper on how businesses can "Improve Sales Effectiveness Without Ineffective Training Events and Failing CRM Systems" .
According to David Hunt, Founder and Principal Partner at Interimco, "Too many businesses have failed to invest in skills development because traditional class-room based training often fails to deliver long-term results. They also assume that their existing sales personnel are capable of identifying those sales opportunities worth pursuing i.e. identify those they could win versus those they are likely to lose, then planning the steps necessary to tip the odds in their favour. All too often their confidence is ill-founded."
To complement these educational Webinars Interimco has recently teamed up with The Key Account Management Group to deliver innovative high impact, low cost sales skills development training and coaching services. Interimco has also teamed up with Ardensoft to deliver innovative software solutions to proactively help improve the performance and success rate of sales people.
In addition Interimco has launched practical "hands-on" sales and marketing services including strategic selling "taster" workshops, which combine innovative coaching with techniques proven to be consistently successful, year after year, and all-inclusive Webinar services via its sister company The WebEvents Company.
About Interimco
Interimco, founded in 1998, improves the performance of small and medium sized businesses (and some not so small) who need access to high calibre CEO, Sales or Marketing Director expertise but don't want or need this on a full time basis.
Paying a fraction of the cost of a full time permanent resource makes it affordable to all businesses, not just large corporates.
Projects to date include Governance Risk and Compliance solutions, business rescue, business development for trade sale, merger and acquisition negotiations, commercial contract negotiation, and sales and marketing management.
About The Key Account Management Group (KAM)
The Key Account Management Group is a global membership organisation for managers at all levels to share key and strategic account experience, knowledge and learning.
They synthesise best practice learning into video based skills development modules to provide an online support resource.
Their high impact low cost sales and Key Account Management programmes are delivered via local authorised and highly experienced delivery partners, such as Interimco.
http://www.keyaccountmanagement.org
About Ardensoft / DealGPS
ArdensSoft is a B2B software company that designs and develops professional sales tools and provides professionals services strictly for sales professionals. Its key offering, DealGPS is an innovative knowledge-based and adaptive intelligent sales performance support platform that provides sales professionals with actionable insights at the moment of need to help them win business.
ArdensSoft prides itself on developing not the just state of the art and robust cloud software, but delivers relevant, practical and user friendly sales tools and services to satisfy sales professionals. ArdensSoft has a small core team that practices agile and collaborative development approach, with the sales professional in the driver's seat. We have a solid network of leading software professionals, user interface designers, social, mobile & web technology savvy engineers and seasoned sales professionals. This gives us the ability to move fast and allocate the best professional to a particular challenge.
All with one goal in mind: provide solutions strictly for sales professionals.