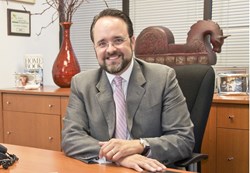 Featuring our Agents on our Search Improves the Overall Experience!
Miami, FL (PRWEB) October 29, 2013
The selected agents will be chosen by their area of expertise, and their previous experience in the geographical area where the property is located, combined with their experience in the type of property being sought, like condominiums, oceanfront, etc.
"We will also showcase Commercial Realtors for all the commercial properties on the site," says Emilio J. Cardenal, Broker and Chief Executive Officer of Interinvestments Realty. "This virtual interface will make the digital connection more humanized and personal, as the client and the agent can communicate directly."
"Our agents will be featured on our development landing pages of resale properties," continues Cardenal. "This is a very effective way for the customer and agents to establish contact, as the client will be able to call an agent and get immediate information about any particular property and coordinate showings of homes on their location of preference."
"I also want to announce that in the next few weeks, we will release a new tool that will allow our clients to choose and set aside any property displayed on our site. Our customers will be able to manage their saved searches and place monitor alerts on the properties selected," adds Cardenal.
"We recognize that clients searching for real estate properties on the Internet need a place to save their work and organize their thoughts as it relates to where they would like to purchase. This new tool will completely allow them to do this. We are also adding areas on the site where clients can make notes and comments for them to review at a later date. These notes will be visible only to the customer and they will also have comment areas that they can complete if they want to interact with our sales associates. This new tool will be revolutionary to the real estate industry, changing forever how clients will search for properties using the Internet," concludes Cardenal.
If you want more information about our new tools, training seminars, or how to buy a new-construction or resale property in South Florida, we invite you to contact our Corporate Offices at the telephone number that appears in our contact information, next to this communication.