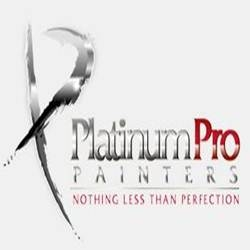 Another aspect homeowners need to consider before beginning their interior painting project is how long they intend to keep the colour.
Toronto, Canada (PRWEB) August 28, 2014
Platinum Pro Painters (http://www.PlatinumProPainters.com), the leading residential and commercial painting/renovating company serving the Greater Toronto Area, is weighing in on the best ways to go about any interior painting project for a home.
"As the summer winds down to an end, it's time for homeowners to shift their focus from exterior painting projects to interior painting projects, and the fall season is the ideal time for interior painting projects in Toronto," says Todd Lacroix, president of Platinum Pro Painters. "Interior painting can be done during the day or night and dries faster because of the cooler weather."
Lacroix reminds homeowners that there are so many factors to consider when conducting an interior painting project. For instance, much of the time is spent preparing the walls to be painted correctly and assessing the best colours and patterns to be used.
"It's not an easy job to do, as a lot of factors need to be considered and thought out with the help of the homeowner," he adds. "When taking on any major decorative interior painting project, professionals should be hired so the quality of the project remains high and it is done in a timely manner."
Lacroix also encourages the use of a primer, since it allows for a clean finish and provides a strong base for the paint to latch on to. Further, some walls may need flat paint, while others may need semi-gloss. It's also important to know how oil-based paints interact with water-based paints before beginning any interior painting project, and that's something that professionals would know instinctively.
"Another aspect homeowners need to consider before beginning their interior painting project is how long they intend to keep the colour," Lacroix concludes. "If changing paint colour every few years is the norm, then interior paint colours should be in line with current trends. However, if homeowners are looking for a more timeless feel, then time needs to be taken to choose a colour to reflect that."
Platinum Pro Painters is the premier painting and renovating company serving the GTA and surrounding areas. With more than 60 years of industry experience, Platinum Pro Painters offers its clients a full range of professional residential and commercial services, including exterior and interior painting, ceiling painting, epoxy floor coating, and popcorn removal. Platinum Pro Painters also provides a host of other services, such as driveway sealing, pressure washing, graffiti removal, vinyl and aluminium siding painting, and carpentry and home renovations. Areas served by Platinum Pro Painters' Ontario branches include Toronto, Oakville, Mississauga, Brampton, Cambridge, Kitchener-Waterloo, St. Catharines, Hamilton, Vaughan, Markham, Barrie, Orangeville, and Niagara Falls. To learn more about Platinum Pro Painters, visit the company's web site at http://www.PlatinumProPainters.com or call toll-free at 1-855-847-2468 (PAINT).