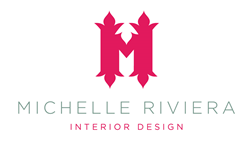 "Nothing brings home the power of interior design like visualizing a space's potential using a vignette or elevation drawing," said Michelle Riviera. "For new clients, these tools and this special offer will transform their view of what's possible."
BOULDER, Colo. (PRWEB) September 28, 2017
Michelle Riviera Interior Design is celebrating autumn by giving new clients a complimentary vignette or elevation drawing with a one-hour interior design consultation for $395. This offer is available for homes or businesses in the Boulder, Louisville, Denver and surrounding areas.
To understand the interior design process and its possibilities, Michelle Riviera is offering special one-hour consultations for $395 for new clients. This special offer includes the design of either a vignette or elevation drawing of a defined room or space to help clients better understand the design process.
Many homeowners and business owners are confident of their style or brand but don't feel like this is reflected in their environment. Others are simply not sure how a professional interior design process works and what changes to expect. This Michelle Riviera Interior Design special offer is ideal to help clients realize their own style and visualize the powerful impact professional interior design can make to every living space.
"Nothing brings home the power of interior design like visualizing a space's potential using a vignette or elevation drawing," said Michelle Riviera. "For new clients, these tools and this special offer will transform their view of what's possible."
A styled vignette uses various design elements and unique objects to tell a story or reflect a personality. Using different linear elements, curves and shapes that are specially positioned creates a focal point within a room or space, a vignette offers balance and attention to an area. A vignette in the corner of a room chosen for consultation is one option with the Michelle Riviera Interior Design special offer.
An elevation drawing provides a unique viewpoint of a room to understand how objects, furniture and pictures will look after a change. Unlike a floor plan that shows a room and its contents from above, an elevation drawing shows the same space from the front, giving a chance to see objects and the details from a new perspective. An elevation drawing of one wall in a space being considered for interior design changes is one option with the Michelle Riviera Interior Design special offer.
"Having worked with many clients on interior design projects," said Michelle Riviera, "I've found creating vignettes and elevation drawings helps customers realize what's possible. I'm delighted to extend this special offer to new clients in the area."
Michelle Riviera has worked with hundreds of clients and offers more than 20 years of professional interior design training and experience. Using the latest in 3-D design modeling tools, clients work with Michelle Riviera on one-off design projects to complete home and business remodels.
With a confident approach and contemporary design aesthetic, Michelle Riviera Interior Design delivers project results that meet the highest design standards and exceed the desires of clients. Learn more at https://michelleriviera.com/