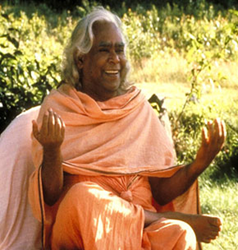 The retreat has enabled me to clear my mind, feel healthy and come away with a better perspective for life and a better understanding of the mind, body and spirit. I hope to keep on applying everything that I have learned.
Fort Lauderdale, FL (PRWEB) March 01, 2014
Under the guidance of experienced teachers, students will enjoy the perfect opportunity to expand and advance in the practice, establishing it on a broader base. Students will explore variations on the 12 basic postures, and learn advanced yoga asanas. Participants will get a practical and theoretical introduction to meditation, positive thinking, ayurveda and yogic diet.
For more information, please visit: http://sivanandabahamas.org/course.php?course_id=3921.
To view the schedule of the course, please visit: http://www.sivanandabahamas.org/schedules/IntermediateYoga.pdf.
Located across the bay from Nassau, on one of the finest beaches in the world, the Sivananda Ashram Yoga Retreat is an island paradise with a tropical garden, crystal clear water and pure white sands - a true sanctuary of peace and natural beauty. Recognized among world Yoga Retreats, the ashram offers year-round programs presented by world renowned speakers, as well as certification courses on various yoga related topics through which you can expand your knowledge, gain a new skill and get certified while enjoying a joyous yoga practice and blissful relaxation. The Yoga retreat center also offers year-round Yoga teacher training programs, Ayurvedic Yoga Therapy Courses, Yoga for beginners, Yoga vacations and many other courses.
For more information, please visit http://www.sivanandabahamas.org.