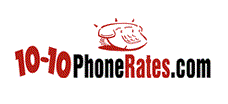 The majority of VoIP providers offer unlimited calling in the US and Canada, and international rates start under a penny a minute.
(PRWEB) November 04, 2013
As the Holiday Season ramps up in the US and draws families together, the instinct to reach out to loved ones around the world is as palpable as the chimney smoke in the crisp autumn air. Don't let the memory of last month's phone bill send the idea up in smoke, too. Now there's a way to call more than 70 countries and talk anytime of day or night for a fraction of the cost of traditional telephone service. Voice over Internet Protocol, or simply, "VoIP" telephone service, uses the Internet to place calls using cloud technology instead of over expensive copper land-lines. Many VoIP service plans include unlimited calling anywhere in the US and Canada, and some international calling each month. The paid international rates start at under two cents a minute. To help customers decide which VoIP service provider is best for their needs the telecom experts at 1010PhoneRates.com have compared service plans, features, prices, and customer reviews of dozens of companies to announce their "Four Best Service Providers f or Cheap International Calls."
1. PhonePower
PhonePower perches atop the "Four Best" list with international rates that start at a penny a minute. Basic service is as low as $5.99/month and includes unlimited calling in the US, Canada, and Puerto Rico. With a one year pre-paid contract customers can call for 60 minutes/month, and with the PhonePower international package customers get 20 hours of international calls/month for $14.99. Even in the hardest places in India to reach for example, the PhonePower rates never reach more than 3 cents/minute, and that's to mobile phones, too.
2. VoIPo
VoIPo comes in at a close second on price, with international rates starting at only 2 cents/minute. VoIPO International calling plans start at just $6.21/month including 60 minutes of calling each month to over 60 countries. After the hour of "included minutes", connecting to any household or business overseas with VoIPo never tops 13 cents a minute. The $6.21 start rate is based on a two year contract, paid up front for $148.87 This is an ideal plan for low-medium international callers.
3. ITP (Internet Telephone Provider)
The ITP Unlimited International home and small business plan is $24.99/month. This plan allows unlimited calling to over 60 countries. The package also comes with a rich set of features like call-waiting, customizable music on hold, call-forwarding and "Virtual area codes". A virtual area code makes calls to and from the number a local charge for callers on both sides of the ocean, not just the person on the receiving end. The ITP Global Unlimited plan comes in at $24.99/month and is perfect for those who have friends and family spread all over the world.
4. AXvoice
For high volume calling overseas, AXvoice has an "Unlimited International" calling plan to more that 45 other countries, for $16.85/month. Customers can call Africa, Europe, or Asia any time of day or night without the fear of additional charges for "peak-hour" rates. For frequent callers with especially talkative family members, AXvoice is the perfect VoIP service provider.
With so many VoIP service providers offering dirt cheap by-the-minute rates for international calls, now is the perfect time to ditch the the old traditional land-line service and start saving right away. VoIP is cheaper, more versatile, and most service providers don't even require contracts reducing the risk of trying the service out, even further. Plans vary from provider to provider so customers should consult more than one company before making a decision. To review details of multiple VoIP service providers, visit 1010phonerates.com.