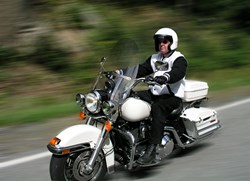 U.S. citizens living overseas can use our system to find a provider that is underwriting insurance for riders at affordable prices.
Albany, New York (PRWEB) December 07, 2013
Car owners in the U.S. have access to sources for insurance that includes online and offline companies. Owners of motorcycles can find limitations in the insurance industry, and the Auto Pros company is helping to introduce more solutions. This company has added international motorcycle insurance quote tools at http://autoprosusa.com/motorcycle-insurance.
The quotations that are offered to bikers using the new and improved quotes tool online are provided direct from actual partner insurers in the global market. All brands of bikes that are used in America and foreign countries are insured by the providers that are now quoting the policies online.
The Auto Pros company tools that are designed to present international policy quotes are a series of tools that have been introduced throughout 2013 to automotive customers. The international companies that are added are part of the enhancements the online system has received to expand motorcycle owner solutions.
"U.S. citizens living overseas can use our system to find a provider that is underwriting insurance for riders at affordable prices," a source said at the Auto Pros company.
Apart from featuring the international provider quotes, the American companies that are found using the quotes finder have also been updated. There are now more providers representing more states in the U.S. able to offer liability and full coverage plans for bikers. These updates have expanded the options bikers now have using the insurance database.
"The entire database we're featuring to the public is in an open format and the requirements to view the quotes is a zip code that can be matched by providers," the source added.
The Auto Pros USA company website systems that are introduced to the public to find insurance partners online are related to the warranty company tools first produced by this company in the spring of this year. The research for warranties can still be conducted when car owners visit http://www.autoprosusa.com/auto-warranty.
About AutoProsUSA.com
The AutoProsUSA.com company helps quote insurance prices from national companies for auto owners in the United States. This company has added the service aside from the referrals made in the parts industry online. The parts division of this company remains one of the largest resources consumers can use when comparing pricing between second hand sellers. The AutoProsUSA.com company is expanding its presence online in 2014 by adding more solutions for the public. A dedicated service team currently supports consumers who access the website pages or places calls into the created toll-free number for vehicle services assistance.