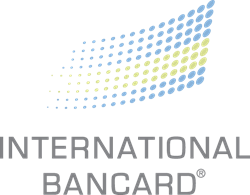 "She's a consistent role model to those she leads and to our entire staff, representing our company's core values and commitment to setting a higher standard for our industry." said Chairman and CEO, David Iafrate
Clawson, Mich. (PRWEB) February 27, 2015
International Bancard – an industry-leading credit card processing and payment acceptance solutions company – announces the appointment of Kimberly Tippin as its Vice President of Operations. Tippin brings 20 years of experience to the company's client service team at its corporate headquarters outside Detroit.
In her new role, Tippin will work with CEO David Iafrate and Executive Vice President and CFO Joseph Valentic, overseeing the Customer Experience for all International Bancard clients. The entire Operations team will report to Tippin and work with her to develop state-of-the-art programs, products and payment acceptance services. Tippin previously helped lead the operations team as Vice President of Corporate Projects.
"Kim brings two decades of corporate experience to her new position, and demonstrated in her previous role that she has the knowledge and passion to head operations at an organization dedicated to offering unparalleled client service and support," said Iafrate. "She's a consistent role model to those she leads and to our entire staff, representing our company's core values and commitment to setting a higher standard for our industry."
Tippin came to International Bancard from another credit card processing company, where for nine and a half years she served as Director of Customer Service, Vice President of Business Projects and ultimately Vice President of Product Development. She also has extensive experience as a project manager in the B2C space.
At International Bancard, Tippin is involved in every aspect of the operations process, including underwriting and risk, client on-boarding, client service and retention, and product deployment.
Tippin holds a Bachelor of Business Administration degree with a major in Business Management from Davenport University.
# # #
About International Bancard
Whether our clients serve 50 customers or 50,000 fans, International Bancard helps businesses grow by providing payment acceptance solutions, including credit and debit card processing, ACH, check and gift cards. As a nationally recognized industry leader, businesses rely on our market insight, data security knowledge and client care to deliver exceptional service to more customers in more locations. Learn more at http://www.InternationalBancard.com.
Care to share? Try: Detroit's @IntlBancard appoints Kim Tippin new VP of Operations
Contact: Tedi Falvo
248.581.8368
tfalvo(at)intlbancard(dot)com