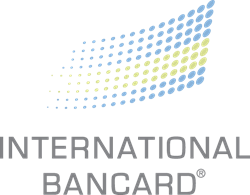 Clawson, Mich (PRWEB) March 03, 2015
Care to share? Try: @IntlBancard and @Grasshopper unite to streamline small business basics
International Bancard – an industry-leading credit card processing and payment acceptance solutions company – today announced a partnership with Grasshopper, provider of phone systems to entrepreneurs. The partnership will help small business owners manage and expand their operations by providing easy, affordable ways to connect with clients, and to accept payments with credit and debit cards.
Through the partnership, clients of Grasshopper will receive International Bancard's industry-leading payment acceptance consultation and account management, as well as:

24/7 client care
Full Payment Card Industry Data Security Standard (PCI-DDS) compliance
$100,000 in data breach assurance coverage
Transparent pricing
"We are so pleased to join forces to offer our customers the unique yet complementary services of our respective companies," said Gene Schenberg, International Bancard Vice President of Strategic Partnerships. "For more than 14 years we've worked to help small business owners realize their full growth potential. It's great to have a partner equally committed to the success of their customers."
Since its founding in 2003, Grasshopper has worked with more than 150,000 customers, building a reputation as the entrepreneur's phone system by providing smart and convenient telecommunications services to small business professionals, law firms and independent contractors and consultants across the United States.
International Bancard will offer its clients, prospects and partners the opportunity to run their business from their mobile phones with Grasshopper's services, which include:
A toll free or local number for their business, with multiple extensions
Custom call forwarding to any phone in the world on each extension
Voicemails emailed as audio attachments
Separation of business calls from personal calls
"We're excited to be working with International Bancard, an industry leader with such a strong reputation, but we're especially glad to be working with a team with such a deep understanding of small business operations," said Len Bruskiewitz, Grasshopper's Director of Partnerships. "Our respective clients will not only benefit from the different services our organizations offer but from the shared understanding of what small businesses require to prosper."
# # #
About International Bancard
Whether our clients serve 50 customers or 50,000 fans, International Bancard helps businesses grow by providing payment acceptance solutions, including credit and debit card processing, ACH, check and gift cards. As a nationally recognized industry leader, businesses rely on our market insight, data security knowledge and client care to deliver exceptional service to more customers in more locations. Learn more at http://www.InternationalBancard.com.
About Grasshopper
Founded in 2003 by entrepreneurs, for entrepreneurs, Grasshopper provides an easy-to-use virtual phone system that won't break the bank. Grasshopper empowers small businesses to sound more professional and stay connected to its callers and customers. Since its inception, the Grasshopper virtual phone system has served more than 150,000 entrepreneurs, and has been named to INC 500's List of Fastest Growing Companies. Grasshopper is based in Needham, Mass. Visit http://www.Grasshopper.com.
Contact: Tedi Falvo
248.581.8368
tfalvo(at)intlbancard(dot)com