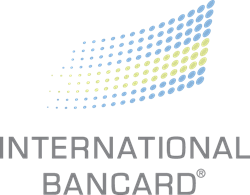 "Jessica has shown in a short time that she's the perfect choice for this position," said Iafrate.
Clawson, Mich. (PRWEB) March 11, 2015
INTERNATIONAL BANCARD APPOINTS JESSICA FIELDS SENIOR VICE PRESIDENT OF SALES
Corporate sales maven joins payment processing leader's executive team
Care to share? Try: Detroit's @IntlBancard appoints Jessica Fields new SVP of Sales
CLAWSON, Mich., March 11, 2015 – International Bancard – an industry-leading credit card processing and payment acceptance solutions company – announces the appointment of Jessica Fields as its Senior Vice President of Sales. A proven sales expert with 15 years of experience, Fields joins the company's executive team at its corporate headquarters outside Detroit.
In her new role, Fields will work with Executive Vice President and CFO Joseph Valentic and CEO David Iafrate, overseeing the company's entire sales channel. All sales management and team members will report to Fields, including those in outside sales, inside sales, and partner business development teams.
"Jessica has shown in a short time that she's the perfect choice for this position," said Iafrate. "She came here having built and run large, powerhouse sales teams and has already developed a billion-dollar personal pipeline with national partners that represent hundreds of thousands of merchant prospects. Jessica is a player-coach and will continue working with our team to develop their sales skills and to help forge new business relationships through her network."
Fields came to International Bancard from Sears Holdings Corporation (SHC), where she was ultimately promoted to Senior Director of National Sales with responsibility for all new business development and account management functions in the Commercial Sales Division. As Director of Strategy and Business Innovation, Fields previously developed Sears' go-to-market strategies in B2B sectors including Property Management, Education, Builder, Healthcare, Hospitality, Government, and Insurance.
Based on her success in Commercial Sales, Fields was asked to lead the transformation of all SHC member touch points in-store, in-home, online and via phone. This experience provided her with a deep understanding of the customer experience, which is especially useful in her role at International Bancard.
Fields holds an MBA from Michigan State University in Integrative Management, and a BA in Social Science from Michigan State University.
# # #
About International Bancard
Whether our clients serve 50 customers or 50,000 fans, International Bancard helps businesses grow by providing payment acceptance solutions, including credit and debit card processing, ACH, check and gift cards. As a nationally recognized industry leader, businesses rely on our market insight, data security knowledge and client care to deliver exceptional service to more customers in more locations. Learn more at http://www.InternationalBancard.com.
Contact: Tedi Falvo
248.581.8368 | tfalvo@intlbancard.com