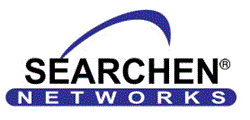 With clear World-wide appeal, www.InjuryLaw.info is ready to provide people throughout the world with information.
(Long Island, NY) (PRWEB) August 20, 2013
SEARCHEN®, (https://www.searchen.com) an online advertising firm located on Long Island, has announced the domain name auction for the premium domain name, InjuryLaw.info, which can be used by any individual Personal Injury Attorney, or Injury Lawyer Firm to provide information online, for marketing and brand building.
"With clear World-wide appeal, http://www.InjuryLaw.info is ready to provide people throughout the world with 'information', on any firm that can represent those whom get hurt or killed in incidents related to automobiles, motorcycles, construction sites, slips and falls on another person's property, defective products, medical malpractice, and other situations caused by the negligence of others. The .info name is derived from information indicating that the domain is intended for informative Internet resources." said John Colascione, Chief Executive Officer.
To participate or view the auction visit: https://flippa.com/2961713-the-injury-law-domain-for-personal-injury-attorney-large-injury-lawyer-or-firm
About SEARCHEN®
A pioneer in search engine marketing, the SEARCHEN® mission is, and has always been, to provide services poised at increasing a company's overall visibility on the Internet. Providing customers around the world with Internet domain names (web addresses), web hosting, SSL certificates and more, SEARCHEN® services its own network of media properties and provides expert Internet consulting to a select group of clients throughout the United States.