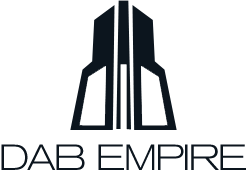 We're excited to release a new site. We wanted to showcase some of the exciting advances in web design technologies by presenting them on a new website.
Salt Lake City, UT (PRWEB) January 31, 2014
DAB Empire, an internet marketing agency located in Utah, is proud to launch a new website at dabempire.com. Being an online marketing firm gave them direct access to their in-house team of web developers. After testing various options for user-friendliness they were able to launch a new site that is dynamic and responsive so that it presents itself well to viewers of any device. This allows the company to share their knowledge of their industry more easily.
Founded in 2007, DAB Empire is much like a "holding company" as they operate several businesses. While their main expertise focuses on search engine optimization in Utah, they also offer landing page design and online reputation management services.
President Damon Burton comments about the new website, "We're excited to release a new site. As our demand for exclusive services increases, we realized that we were neglecting our own site." He continues, "Actions speak louder than words. We had to have our services represented properly, and we wanted to showcase some of the exciting advances in web design technologies by presenting them on a new website."
New features on the site include the following:
Mobile Friendly ("Responsive") Design
Interactive "Lazy Load" Features
Diversified Portfolio of Internet Marketing Services
Extensive Landing Page Design Portfolio
DAB Empire's Expertise
Search Engine Optimization
Being among the top internet marketing companies in Utah, surprisingly, most of their clients are not local. While their portfolio of Utah clients is extensive, it only makes up about 25% of their overall clientele.
Client Development lead Kyle Detro remarks, "What makes DAB Empire stand out within the competitive SEO environment is that we have an in-house division that focuses strictly on search engine optimization, SEO National." He continues, "By having a team dedicated to focusing directly on all elements of on-page and off-page search engine optimization we are able to fulfill tailored SEO instead of 'one size fits all' like many of the other online marketing agencies."
Internet Reputation Management
Managing a reputation online can make or break a business these days. The importance of internet reputations is no longer specific to just big companies either. From small business operations to political figures, presenting a positive reputation to your audience can mean the difference between a sale or a lost deal, and a political win or loss. DAB Empire creates online assets that reflect a reputation that is beneficial to their clients. Components of online reputation management typically include press releases, positive reviews, images and videos.
Landing Page Design
From affiliate marketing campaigns to customer outreach, DAB Empire also offers landing page designs to support increased conversions in marketing efforts. With professional and well-designed landing pages and creatives, DAB Empire's affiliate marketing design services help increase click-through rates and conversions.
DAB Empire presents themselves as a well balanced internet marketing operation, focusing on areas of specific expertise. To see their new site design and to review their services, visit http://www.dabempire.com. You can also call or call 801-774-9999 for a free consultation to see how they can help increase your online exposure.