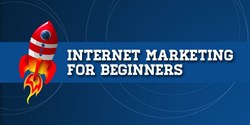 Our events usually sell out pretty quickly and we might have to go to standing room only this year due to the overwhelming demand.
Jacksonville, FL (PRWEB) October 26, 2013
Marketing a website using the Internet has changed over the past two years as more developments are introduced by search engine companies. The Marketers Black Book team is announcing its Internet marketing for beginners live event set for November 8th through 10th in Jacksonville, Florida at http://marketersblackbook.com/events/internet-marketing-for-beginners-live.
This event is a continuation of the 2012 event and includes updated information relevant for the upcoming year for marketing websites online.
All of the recent changes to search engine marketing are covered in the marketing series planned for the November in-person event. This event has been created for new and existing owners of businesses who are searching for the best ways to boost income generated online.
"Our events usually sell out pretty quickly and we might have to go to standing room only this year due to the overwhelming demand," said Brian Hanson, co-founder of MarketersBlackBook.com.
The ways to open a business and market products online have been altered as technology is changing in the business world. Some companies are developing social media solutions that help to connect paying consumers with current company products.
Small business owners can struggle with finding a group of paying customers online and the scheduled in-person live event has been put together to help companies generate more residual revenue online.
"Hundreds of people attend our events each year and they travel from all parts of the U.S. to learn insider tips for increasing marketing methods using the programs we present," Hanson added.
The http://marketersblackbook.com website launched in the 2010 year and has remained one of the most helpful resources online that new and existing business owners use daily to learn marketing tips and strategies. This resource is expanding annually as new strategies for marketing are being presented.
The November 8th to 10th Internet marketing for beginners event can be signed up for in advance using the signup forms posted online. A package discount price including free entry for spouses or business partners is available until the start of the event.
About Marketers Black Book
The Marketers Black Book company provides a trusted resource for obtaining marketing information and additional business services online. The company staff provides in-person seminars and other training services that are designed for educating business owners to help grow online income. The Marketers Black Book company publishes content online on a standard basis to help release new information in the marketing industry to owners of businesses. This company started in 2010 and consistently provides new programs and services of which many are offered for no cost online.