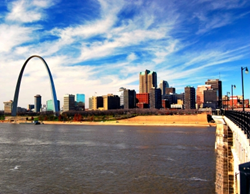 Finding sources of buyers for properties on the market is now easier when a direct process of marketing is used and our techniques are proven to bring in results
St Louis, MO (PRWEB) December 06, 2014
The process of marketing available real estate has changed in part due to enhancements to the Google search engine since the year 2012. New ways to find buyers and sellers of homes exist through an Internet marketing training for real estate investors program that is now live this weekend in St Louis. The Real Estate Newswire company is covering this event for investors.
The event is connected to Damon Remy who is is the owner of the REI Blackbook company to educate emerging professionals in the housing industry. The location is near the Cardinals ballpark and the event will close on December 7th.
"Finding sources of buyers for properties on the market is now easier when a direct process of marketing is used, and our techniques are proven to bring in results," said Brian Hanson, co-founder of the Marketers Black Book company.
The Panda, Penguin and Hummingbird updates to the Google search algorithm have complicated some forms of Internet marketing for real estate professionals in recent years. A strict procedure must now be followed in most cases by marketers when trying to rank Internet content over the long term in the U.S.
"We're constantly developing new ways to perfect our marketing and discovered some really powerful tools that we're sharing with event attendees in St Louis," said Francis Ablola, co-founder of MarketersBlackBook.com.
The Real Estate Newswire company continues to promotes news and in-person live events for the housing industry each year. The company has redesigned its website to make it even easier for investors and first-time real estate buyers to find educational content online.
About RealEstateNewsWire.com
The Real Estate Newswire website provides news and updated industry information for investors in the housing industry. The company supplies reviews and product data for training systems through selected agencies. The Real Estate Newswire company also provides wholesale and no money down purchase information for investors in all 50 states who build housing portfolios through holding various properties.