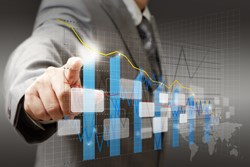 There are a number of reasons our clients choose Team Multiverse for their intricate projects, and now they have a solution for their marketing demands as well.
Jacksonville, FL (PRWEB) November 19, 2013
The difference between Multiverse Media Group (MVMG) and the typical marketing company is that MVMG's foundation is built upon the creation of content, not just promoting it. "We understand the important role content like videos, graphics, copy-writing, animation, and website design plays in a business' image and search engine ranking. We're not just promoters - we create that original content every day. Our clients come to us for results, so logically the next step was to expand our services to meet client demand." states Micha McLain, Co-Founder of Multiverse Media Group.
With the newest addition of their internet marketing visibility solutions, they've become a well-rounded "one-stop-shop" media production and promotion powerhouse. MVMG wants to collaborate with anyone looking to expand their online visibility through the web's many channels. Their team of experienced marketers and production professionals are ready to tell large and small businesses' stories through a strong online visibility strategy. They can reach target audiences and build internet presence through original, compelling content, on page optimizations, link building, social media, PPC, and more.
MVMG Grows Businesses' Internet Presence
Many would believe an Internet marketing strategy solely consists of an aesthetically-pleasing website, a blog and a sprinkling of those thingamajigs — what're they called? — keywords. (Unfortunately, people sprinkle those keywords sparingly like salt.) Although these are all crucial elements to implement, in terms of Internet marketing strategy, these are only the first baby steps on the way to a successful multi-faceted marketing campaign that produces results.
Multiverse Media understands the core of Internet marketing and visibility solutions. They won't just find the best ways to tell a business' story - they will find innovative and honest ways to ensure that story gets seen. They design and execute integrated digital advertising campaigns, promising exemplary results at the most affordable rates. At the beating heart of Multiverse's new marketing platform is their "Marketing Visibility Solution," a dynamic fusion of features and packages that allows the end user to choose the most fitting plan for their needs. Once the best plan of action is selected, the customer is assigned a personal Marketing Expert who will schedule the first strategic consultation, diving deep into the current marketing plan, outlining marketing goals and getting started immediately to achieve them.
For the best online visibility strategy, MVMG integrates:

Strategic consultation
Detailed analytics
Social media
PPC management
On page and localized optimization
Digital press release
PPC listing and scheduling
Content creation
Spokesperson video
Video optimization
Multiverse Media also promises a full range of technical support prepared to service a company's issues. Through their multilayered packages, MVMG will maximize online visibility and expand a company's market and customer base. Best of all, they will produce results that will increase sales, revenues and profits.
Multiverse Media Packages
Multiverse Media Group is not a fly-by-night media service. While it may work for many, they have no desire to come in, do all the work on the client's behalf and move on to the next project. Multiverse Media wants to partner with businesses for the long haul. From the first marketing consultation to conceptualization to execution to monitoring results and tweaking or updating the campaign as needed, they strive want to be there for all of their clients' needs.
All packages come standard with:
Strategic Consultation
Analytics / Reports
Campaign Keywords
Link Building
Content / Article Creation
Press Releases and Distribution
Social Integration
Landing Page
Though these are the standard traits across the board, some may differ between packages. For instance, the On Page SEO differs in hours: two (Essential), four (Premium) and eight (Ultimate). The Premium and Ultimate packages are distinguished by additional, sometimes advanced features in matters like press release distribution, PPC management and landing page videos.
Multiverse's Story
"There are a number of reasons our clients choose Team Multiverse for their intricate projects, and now they have a solution for their marketing demands as well," concludes McLain. "Our team of digital marketing experts is armed with advanced communication techniques that bring our clients' messages to life, educate the audience and produce actionable beliefs. State-of-the-art video production and graphic design applications by master media craftsmen know how to turn raw creativity into a brand identity, while an online marketing team can battle with the 'big dogs,' getting results that sit ahead of the competition via specialized optimization technologies. Finally, integrated media solutions now offered by Multiverse Media Group can unify a marketing campaign under one roof like no other tactic, choreographed by a talented team of media experts that get results, hands down."
Combined, MVMG has over four decades of experience in the media industry. Broken down, their team consists of talent in all aspects of production and marketing in all parts of the world. There are graphic designers, writers, videographers, web developers and other creative minds. They bring all this to the table with a single intent: telling compelling stories to as broad of an audience as possible.
Their clients have ranged from start-ups to Fortune 500 enterprises. They utilize video production, online visibility and marketing strategy to grow companies. They want to build lasting relationships through outstanding service and customer support at fair prices. MVMG wants to be the media and marketing provider for all of a business' internet marketing strategy and campaigns.
For everyone interested in maximizing their Internet presence, they can speak with Multiverse Media Group directly at 904.701.3016. Let one of their reps show how they can quickly put a company on the forefront of the Internet map through advanced digital advertising solutions.
Their unified decades of experience throughout the industry make Multiverse Media Group a formidable force. "Create • Connection" -MVMG
Multiverse Media Group is located at 11655 Central Parkway Suite 302 in Jacksonville, FL. For more information call (904) 701-3016 or visit http://www.multiversemediagroup.com.