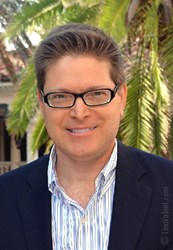 Law Firms Need to Protect Themselves from Negative Posts, Reviews and other Content that can Damage their Reputations. We Mange the Entire Process for some of the Largest Firms in the U.S.
West Palm Beach, Florida (PRWEB) December 31, 2013
Fat Brain Interactive, a full-service reputation consulting and search engine optimization firm, has added reputation management for law firms and attorneys to its robust suite of services.
The company, based in Florida, specializes in helping professionals and organizations across a wide range of industries maintain and manage their online reputations. Its team uses a multi-channel approach that leverages the power of social media, content creation, media relations, crisis management and more to deliver truly effective solutions to its clients.
"Today, most people who need legal assistance go online to search for an attorney or law firm located in their city or region," said Gary Truitt, founder and chief strategist of Fat Brain Interactive. "Negative reviews or bad press can have a tremendously negative impact on legal professionals, and it can be difficult to get the good to outweigh the bad on Google or with social media. We are very pleased to launch our reputation management services for law firms, legal organizations and sole practitioners, helping them maintain a positive standing in the eyes of their existing and potential clients."
Over the past several years, online reputation management has become critical for legal professionals across the country, as lawyers and firms are at the mercy of Google and Bing search results and the reviews users provide on various websites. This is often unfair to attorneys, as negative articles and reviews tend to grab much more attention than more positive reports.
That's where Fat Brain Interactive steps in, using a number of proven strategies to help improve the reputations of individuals and organizations online, including comprehensive reputation assessments, social media profile optimization, press mitigation and response, content monitoring and legal trademark protection. The agency also offers public relations optimization, privacy issues management and press release writing and distribution services.
"We leverage our more than a decade of experience in the field to help businesses, organizations and professionals that absolutely need to monitor and maintain their digital reputations," said Truitt. "Through our broad range of capabilities, we give you the resources and solutions needed to avoid the negative and highlight the positive, making for a more impactful online presence."
About Fat Brain interactive:
For years Fat Brain Interactive has provided reputation consulting for law firms, celebrities, professional athletes, high-profile corporate executives, investors and various other clients. They monitor and repair negative online content using strategies that produce real results. Gary Truitt is considered one of the foremost thought leaders and experts in the field of online image and reputation issues and a frequent speaker on the topic.
For Additional information Contact:
Gary Truitt, Founder, Fat Brain Interactive
West Palm Beach, Florida
(561) 301-2424
info (at) fatbraininteractive.com