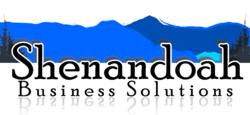 Businesses need to learn how to use the internet to communicate with local people, their customer. To ignore the fact that almost every customer they serve is online at work or home every day would be irresponsible.
Luray, VA (PRWEB) June 30, 2013
Shenandoah Business Solutions, LLC (SBS) has been providing communication services to small and medium size businesses throughout the state of Virginia, primarily in the Shenandoah Valley. SBS is known for its advertising, public relations and research for all forms of business marketing but specializes in digital communication.
SBS was founded by Michael Browning, a 14 year traditional media executive. "I was working for one of the largest newspaper companies in the Unites States and since the mid to late 90's specialized in product development, particularly for online assets," said Browning. "My job was to create, market and train the sales teams to sell the publications and websites that our company developed. After all those years serving the companies that sell the products, I wanted to move to the client-side. I wanted to help business owners make good, intelligent decisions about how they should market and promote their business using research so I started SBS."
SBS has become known for helping small to medium size businesses transition responsibly from more traditional methods of marketing and advertising to incorporating digital forms of communication, including internet and mobile. They work with clients on everything from website design to social media marketing, email marketing, search engine optimization, content marketing and full web presence programs.
When Browning left the newspaper industry in 2008, he noticed that no one was truly helping small companies and given the economic crash of 2008, it became even more critical for small businesses to operate wiser. The internet had exploded with opportunities to promote, but no one was teaching companies how and when to use these opportunities. Fear of the unknown or too much experimentation caused either lack of use or too many wasted the dollars.
"Every media representative out there gets paid to sell their own product so of course any internet company rep or traditional media rep is trained to talk it up without necessarily looking out for what's best for the customer," said Browning. "We have found that companies are usually spending adequate funds for market and promotions however most are not allocating the funds correctly. When I see a company that can serve age demographics from young adults to seniors, and they are still spending several hundreds of dollars on print phone books, I cringe. The economy has caused many business owners to scale back on staff resources so everyone's time is stretched and research is limited or even non-existent."
Browning says he is not an advocate for moving all marketing to the internet, yet. He believes that there must be balance between online and offline, especially in small communities. "The internet is a communication tool for everyone," said Browning. "Businesses need to learn how to use it to communicate with local people, their customer. To ignore the fact that almost every customer they serve is online at work or home every day would be irresponsible, but to pretend that local media no longer has any value would be equally irresponsible."
When asking Browning how he has managed to grow his company during a very difficult economy, he just humbly smiled. "Successful business owners understand the importance of brand awareness and product promotion," said Browning. "A poor economy simply forces better decisions. I believe we provide the right service at the right price, and the bottom-line is we get results for our clients."
Shenandoah Business Solutions is an example of how a customer oriented approach allows any business the opportunity to expand. SBS just announced they are opening a new production center in Martinsburg, WV that will serve as the hub for all of the client production activities, and they are looking to hire additional staff, including account executives, office personnel, developers and designers.
When asked why Martinsburg, Browning said that there was a host of reasons: the main influence, location. There are several community colleges and four year universities within a 30 minute drive that offer digital technology courses, especially for adults returning to school. Browning believes his company could be a perfect fit.
Browning describes SBS as a "small company in their infancy", but the diverse list of clients they work with is quite impressive. Multi-generation family owned companies appear to migrate to SBS. They have resorts, vacation accommodations, national transportation brokers, restaurants, elder care facilities, power sports dealers, appliance dealers and pool and spa companies, just to name a few. What is more impressive is that nearly every client they have appears to be showing growth as well.
"We've seen some growth with all clients," said Browning. "There's no larger thrill for our team than when a client tells us they just got recognition as the top dealer in the state for their industry or they were able to open a second location or they've seen revenue growth of 50-75% in the past 2 years. Their success is our success." Shenandoah Business Solutions seems to be a "small" company on the rise.
If you have additional questions about Shenandoah Business Solutions or the services they provide, the company website is http://www.shenandoahbusinesssolutions.com, and the email is info(at)shenandoahbusinesssolutions(dot)com.