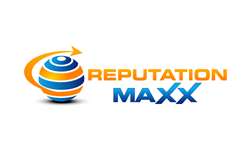 Phoenix, AZ (PRWEB) November 12, 2014
Phoenix reputation management firm Reputation Maxx knows that many different people, organizations and businesses need to understand how Internet reputation management can help them succeed in the digital world. This is especially true for businesses who want to increase their sales and grow their business. However, it is also important for nonprofits that they are able to be positively represented online. Like with any business or brand, a nonprofit needs to be able to make itself stand out online, and create a professional and trusted relationship with the people it interacts with.
"It doesn't matter if you are a fortune 500 company or a small charity, your online reputation will determine your trustworthiness for a number of the people that are going to interact with you," says Reputation Maxx CEO and reputation expert Walter Halicki. Here, this Internet reputation management firm reveals why it is so important nonprofits invest in their online reputation management.
1. Brands represent value: When someone buys a product at a store and they are looking for a specific brand, they do so because they trust that brand. The same applies to nonprofits. People want to rest assured that when they give to an organization, they are giving those resources to a company that is going to use them responsibly for their intended purpose. This is how large, well established, and trusted charities thrive. This is why nonprofits truly need to put time and energy into establishing their own brand.
2. A positive online reputation matters: If a nonprofit's online reputation has been attacked, it damages the brand. Even if there is no proof to the claims of an attack or any reason for it, it will make the brand look untrustworthy. This can make it difficult for a nonprofit to reach their goals and complete their mission, and that is why the nonprofit needs to invest in protecting its reputation online.
3. Taking action is key: The worst thing that any brand can do is leave its online reputation to chance by putting it into the hands of strangers and attackers. Fortunately, there are many ways to take action. Promoting the brand and communicating with patrons will help the brand grow, and there are a number of options, tools and techniques that can be used to help the nonprofit's brand.
Reputation Maxx offers online reputation services that can help any kind of business, organization, or individual look better online and reclaim their online presence. Building and protecting a brand is vital for its success and growth, and for any brand that needs an extra boost, this online reputation company can help.
Reputation Maxx is a leading online reputation management firm located in Phoenix, Arizona and is part of a fine family of companies including JW Maxx Solutions, Prensa Ahora and Enterate Ahora. For more information on the bad reputation management services that Reputation Maxx provides, visit https://reputationmaxx.com. For more information visit https://reputationmaxx.com/.