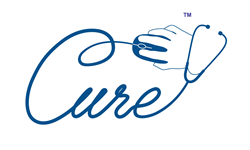 IUAC aims to be an intricate part of funding the cancer fight globally.
Houston, Texas (PRWEB) October 07, 2014
InternetUsersAgainstCancer.com, based on the new technology of TypoBounty.com, a Houston Technology Center Start Up, and IBM partner, has been launched to funnel billions of dollars into the fight against cancer. Breast Cancer Awareness is important and so is funding the fight.
Through crowd-sourced proofreading of the internet and the new technology that allows internet users to give money without tapping personal bank accounts, Internet Users Against Cancer™ is poised to make significant contributions to the global fight against cancer.
Now, when internet users read content anywhere on the internet, they are encouraged to report any writing errors they see for cash rewards that can be donated directly to cancer research and charitable organizations. The donation potential is very large.
For Example: Using a popular search engine, it's found that the word "receive" was misspelled as "recieve" on 14,800,000 web pages. At the average payout of $2.00 per valid reported error, that's a potential $29,600,000 worth of writing errors on just one root word.
IUAC can provide continual funding to cancer research organizations, cancer survivors, cancer charities, and those needing help paying for cancer treatments.
"Millions of Internet users able to donate money on a consistent basis using their observations present a tremendously powerful opportunity to fund the enhancement and expansion of the effort to eradicate cancer. And, by coupling the fight against cancer with online businesses' desire for increased website traffic, IUAC allows businesses to reap advertising and public relations benefits while contributing to a worthy cause. IUAC aims to be an intricate part of funding the cancer fight globally." says founder, Andre Roberson
Through this movement, online companies, websites, internet users and cancer foundations all benefit as a whole.
There are billions of writing errors added to the internet daily and billions of them are seen every day by internet users. This provides an opportunity for individuals and cancer fighting organizations to benefit.
Example: 100,000 internet users reporting just 10 of the writing errors they see per month at $2 each, would funnel $2 million dollars per month into the cancer fight.
The 3 Main Goals of Internet Users Against Cancer are to
1. Have 10 Million+ Internet Users Get Involved By Signing Up To Help Fund The Cancer Fight.
2. Have Millions of Websites Participate In The Program For The Advertising & Public Relations Benefits.
3. Have 100+ Cancer Fighting Orgs Register To Receive The Funds.
"Internet Users Against Cancer™ is focused on saving lives and would like the internet community to support this effort by signing up and helping spread the word. Together, we can significantly contribute to the fight. With hashtags such as #BCSM; #BladderCancer; #BowelCancer; #BrainCancer; #BreastCancer; #CancerChat; #CancerFreeMe; #CancerSurvivors; #CervicalCancer; #Chemo; #ChildhoodCancer; #ColonCancer; #Leukemia; #LiverCancer; #LungCancer; #Lyphoma; #Melanoma; #Mesothelioma; #OralCancer; #OvarianCancer; #PancreaticCancer; #PediatricCancer; #ProstateCancer; #SkinCancer; #TesticularCancer; #XMRV, and #livestrong, there is a great number of good people involved in the fight. IUAC seeks to significantly increase awareness, donor levels, supporters, donation levels, and rate of research in the quest for finding the cure. " says Andre Roberson
Use of the system is free for both individual internet users and nonprofits.
Internet Users Against Cancer™
A New Way To Hunt For The Cure
Web: http://www.InternetUsersAgainstCancer.com
Twitter: @IUAgainstCancer