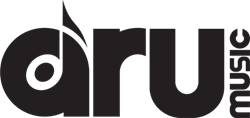 Our new division, ARU Music, helps provide an umbrella approach to our branded musical instrument product offerings.
New Berlin, Wisconsin (PRWEB) May 29, 2015
Cascio Interstate Music has formed ARU Music, a division encompassing proprietary brands of musical instruments. This New Berlin, Wisconsin-based Company has been offering their proprietary musical brands for well over a decade. ARU's primary, original instrument lines are Archer Guitars and Amps, Union Drums and Ravel Band Instruments. Additional brands developed in recent years include M. Ravel String Instruments, le'Var Band Instruments, Melokia and Omâlha Ukuleles, Union One Earth Percussion and the forthcoming Gravity Pedals. ARU Music can be found at http://arumusic.com/, bringing together the entire brand family, with links to all of the individual brand websites.
"Our new division, ARU Music, helps provide an umbrella approach to our branded musical instrument product offerings," said Michael Houser, CEO of Cascio Interstate Music and ARU Music. "These products are sold worldwide through most of the major top tier internet retailers, as well as to schools and universities. All products are designed and concepted in Milwaukee, Wisconsin, where they are performance-tested and inspected."
Archer Guitars: Archer guitars, amplifiers and accessories provide quality and sound value at affordable prices for everyone, from beginners to featured artists. Archer offers great Acoustics and Electrics including the new Designed Series with beautiful handcrafted woods. Artist Models include folk/roots singer-songwriter Josh Rouse's Archtop, and the K S3 Electric Bass from veteran bass player Kasim Sulton, bassist for Todd Rundgren.
Ravel Band Instruments: Ravel inspires musicians to play with high quality, affordable instruments, complete with case and mouthpiece. Woodwinds include Flutes, featuring the Ravel by Gemeinhardt model, plus Piccolo, Clarinets, and Saxophones. Ravel Brass includes Trumpets, French Horns, Trombones, Tubas, Euphoniums, and Marching. Music Stands, Cases and Care Products complete the line.
Union Drums: Union offers quality drum sets at entry-level pricing, the perfect solution for kids through adults, from beginners to intermediate players and beyond. All sets are designed and performance tested in the USA ... and come with everything needed to start playing, right out of the box. Quality Drum Hardware and Hand Percussion round out the Union line.
le'Var Musical Instruments: le'Var Musical Instruments are a tremendous value for the beginning student, older adult, or musician who needs an additional instrument at an economical price. Case and mouthpiece are included with the Flute, Clarinet, Trumpet and Trombone, and the Violin Outfit includes bow and case.
Melokia Ukuleles: Melokia translates to "melody" in Hawaiian, offering melodious value! Designed & performance tested in the USA, these all-wood ukuleles are enjoyed by ukulele enthusiasts everywhere! Bring home the unforgettable uke sound, with standard Soprano models in natural and seven bright finishes plus an Acoustic/Electric, along with Concert and Baritone sizes. Melokia brand ukes are among the top selling ukuleles in the nation. Plus, enter to win a Soprano Ukulele from Cascio Interstate Music.
M. Ravel Stringed Instruments: M. Ravel's stringed instruments offer hand-crafted attention to detail, all shop inspected in the USA. The line includes the MR100 and MR200 4/4 size Violin Outfits and MR100 Cello Outfit, all offering the same M. Ravel quality. Each outfit comes complete with brazilwood bow and oblong case, and a heavily padded bag for the Cello.
Omâlha Ukulele: A great way to describe the new Omâlha Ukulele by Melokia is joy-filled "Irresistible Fun." This beach-styled, two-tone uke was designed for all ages, fitting the bill for fun at a price that won't break the bank. It's the perfect uke for any age to start playing … right away!
Gravity Pedals: Coming soon.
Cascio Interstate Music ranks in the top 15 nationally among musical instrument retailers as well as being one of the nation's top drum retailers. Cascio provides musical instruments and accessories to musicians of all ages, including music educators at over 100,000 schools and universities, as well as music professionals worldwide. The Company started in 1946 in Milwaukee, Wisconsin and proudly remains independently owned, operated and run by musicians.
Over 100,000 musical products are marketed nationwide via catalogs and online, and locally at their SuperStore in New Berlin, Wisconsin. For Wisconsin musicians, their suburban Milwaukee music store offers private music lessons, free educational clinics, musical instrument rentals, musical instrument and electronic repair, and more. Cascio designs, markets and manufactures proprietary brand musical instruments including Union Drums, Archer Guitars, Ravel Band Instruments and Melokia Ukuleles for consumers, the nation's leading eCommerce retailers, and schools worldwide.