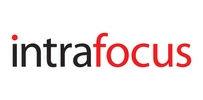 For a strategy to work, strategic objectives and measures need to be tightly linked
Winchester, England (PRWEB UK) 13 October 2014
While working with City Councils, Intrafocus noticed there was often a disconnect between published Council strategic objectives and the measurements used to determined success. Intrafocus has created a template for Scoreboard to show how this can be resolved
"Typically, a City Council might publish a strong and comprehensive set of strategic objectives," says Intrafocus. "Unfortunately, it is rare that the corresponding measurements needed to demonstrate the success are linked to the objectives."
That is not to say the information does not exist. City Councils are actually very good at making information available to the public. However, the link between the departments that determine strategy and those that measure activities on the ground is sadly lacking.
An example identified in one City Council showed a published strategic objective centred on the growth of local business had no linked measures at all.
"You will almost certainly find a host of low-level metrics on a City Council website that might contribute to a strategic objective, for example 'footfall in the high street', but no linkage is in place," says Intrafocus. "For a strategy to work, strategic objectives and measures need to be tightly linked."
Intrafocus, who provide metrics software and training to a wide range of organisations, has created a demonstration system based on its work with City Councils in the United Kingdom. The system has a template structure and sample data to illustrate how a City Council could set up and use a software system to connect measurements to strategic objectives.
The Intrafocus system, called Scoreboard, provides the means to link an organisations strategy to objectives and metrics and finally to strategic initiatives. The sophisticated tracking interface turns metrics into 'scores' which are then rolled up to provide a typical red, amber, green, traffic light assessment for all levels within an organisation. This delivers an at-a-glance health-check to departments, divisions and headquarters that can be used as the starting point to drill-down back down for detailed information.
Intrafocus also holds classes on Balanced Scorecard implementation and management. The next five day class will be held in London starting March 19th 2015.
About Intrafocus:
Intrafocus is a Balanced Scorecard software reseller and consultancy. They provide the only software formally recommended by the Balanced Scorecard Institute. Intrafocus supplies QuickScore to Europe, The Middle East and Africa. QuickScore can link organisational strategy to objectives, metrics and initiatives.