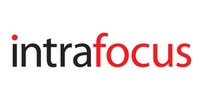 Customers do not want to waste time on surveys that they think are useless and irrelevant
Winchester, England (PRWEB UK) 31 July 2014
Creating a decent Customer Satisfaction Survey is not as simple as it may seem. Gone are the days when vendors and customers sit down together once a year and go through lengthy questionnaires. Neither party has time to do that any more. Today is an age of instant response and as such Customer satisfaction surveys have to be short, frequent and smart.
Intrafocus has launched a Guided Tour series on its website to help those people who create customer satisfaction surveys get to grips with this problem. Using CustomerSure as the base, the guided tours go through a step-by-step process leading to the production of well thought out surveys.
"Customers do not want to waste time on surveys that they think are useless and irrelevant," says Intrafocus. "They need to know that the result of the survey will be useful to them and that their voice will actually be heard."
The Guided Tour starts with a look at how to create 'the perfect survey', the types of questions that should be asked and the best times to send it out. The key however, is not just the survey itself, but how the responses are handled. It is in this area that CustomerSure is very different to other survey products. CustomerSure forces users to make conscious decisions about the responses dependent on how the survey was completed.
In this way there are multiple opportunities to keep in touch with customers and build long and successful relationships. For more information: go to the CustomerSure Guided Tour section on the Intrafocus website.
About Intrafocus:
Intrafocus is a business performance and strategy management software reseller and consultancy. For example, they provide QuickScore the only software formally recommended by the Balanced Scorecard Institute. QuickScore can link organisational strategy to objectives, metrics and initiatives. The tracking interface turns metrics into 'scores' which are then rolled up to deliver an at-a-glance health-check for departments, divisions and headquarters. Intrafocus supplies products to Europe, The Middle East and Africa.