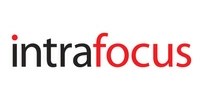 There are a growing number of companies that are using dedicated applications to manage their business strategies and scorecards.
Winchester, England (PRWEB UK) 17 January 2014
The 2013 Annual Business Scorecard Survey was conducted between the months of October and December last year. Survey participants were determined through a pre-selection process to ensure a high quality response. Unsurprisingly the survey once again found that the majority of business scorecards are managed using spreadsheets. It was encouraging to note, however, that nearly 20% of the respondents use dedicated business performance management software.
"There are a growing number of companies that are using dedicated applications to manage their business strategies and scorecards," says Intrafocus. "It is a clear indication that executives want to manage their business strategies more effectively and with a greater level of control."
Highlights from the survey include:

The vast majority of scorecards are still spreadsheet based.
The use of dedicated technology to manage strategy, objectives, metrics and initiatives appears to be growing.
Businesses and organisations seem to prefer to utilise methodologies such as those defined by Balanced Scorecard Institute to help orchestrate change in their organisations.
The number of businesses and organisations that see scorecard usage as a means to make process improvements (rather than record progress) is growing.
A large number of businesses and organisations believe that the scorecard process is an instrument for strategic change.
Only a few businesses and organisations are 'highly satisfied' with their scorecard approach, many believe there is much room for improvement.
Intrafocus was challenged this year. Through the survey comments and follow-up interviews it became very clear that most organisations preferred to take advantage of a pre-defined Balanced Scorecard methodology and structure. This majority viewpoint has caused Intrafocus to review the use of an inclusive 'Business' scorecard approach. They have concluded that the advantages of utilising industry standards such as those published by the Balanced Scorecard Institute are so compelling that next year the survey will focus solely on Balanced Scorecards.
About Intrafocus:
Intrafocus is a business performance management software reseller and consultancy. They have invested heavily in lighter-footprint performance management software. Intrafocus believe that companies and organisations want easy to use web-based tools to examine and manage their performance data more effectively.
They supply QuickScore to the European market. QuickScore provides the means to link company strategy to objectives and metrics and finally to strategic initiatives. The sophisticated tracking interface turns metrics into 'scores' which are then rolled up providing a typical red, amber, green, traffic light assessment for all levels within a company or organisation. This delivers an at-a-glance health-check to departments, divisions and headquarters that can be used as the starting point to drill-down back down for detailed information.