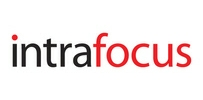 Professional certification is vital for Balanced Scorecard and Strategic Planning practitioners.
London, England (PRWEB UK) 26 February 2014
Intrafocus and the Balanced Scorecard Institute have joined forces to offer their first Balanced Scorecard Professional (BSP) certification course together in London starting on April 7th this year.
Certification, following successful course completion and passing an examination, is jointly given by the George Washington University College of Professional Studies and the Balanced Scorecard Institute. The Balanced Scorecard Institute is the original certifying body for balanced scorecard professionals worldwide.
"Professional certification is vital for Balanced Scorecard and Strategic Planning practitioners," says Clive Keyte, Managing Director at Intrafocus. "Although the Balanced Scorecard has been around for more than 20 years there are still many misconceptions about its use in both the public and private sector."
The course focuses on balanced scorecard strategic planning and management and is fully consistent with the basic balanced scorecard concepts and terminology originated by Drs. Kaplan & Norton. It was developed for executives and members of balanced scorecard teams who want to learn how to build, deploy, and sustain scorecard systems. It is also designed for anyone who has an existing scorecard and wants to turn it into a robust strategic planning and management system.
About Intrafocus:
Intrafocus is a business performance management software reseller and consultancy. They have invested heavily in lighter-footprint performance management software. Intrafocus believe that companies and organisations want easy to use web-based tools to examine and manage their performance data more effectively.
They supply QuickScore to the European market. QuickScore provides the means to link company strategy to objectives and metrics and finally to strategic initiatives. The sophisticated tracking interface turns metrics into 'scores' which are then rolled up providing a typical red, amber, green, traffic light assessment for all levels within a company or organisation. This delivers an at-a-glance health-check to departments, divisions and headquarters that can be used as the starting point to drill-down back down for detailed information.