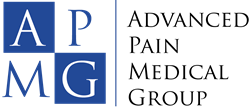 Intrathecal morphine pain pumps are very effective for chronic pain that has no surgical indication. Advanced Pain offers the treatment with Board Certified pain doctors!
Thousand Oaks, California (PRWEB) January 05, 2015
The top pain management clinic in San Fernando and Simi Valley, Advanced Pain Medical Group, is now offering intrathecal morphine pain pumps. The revolutionary treatment is extremely effective for chronic pain conditions including cancer pain and failed back surgery for instance. Call (818) 208-3686 for more information and scheduling.
At times, patients suffer from chronic pain conditions that do not have a surgical answer. This may include those with failed back surgery syndrome, chronic pancreatitis, RSD, arachnoidits, cancer pain and more. The pump delivers a slow, steady dose of pain medication, which can make life less painful and more functional for individuals.
Once implanted, the intrathecal pumps need to be refilled on a regular basis. Advanced Pain Medical Group not only implants the pumps, but the Board Certified pain management doctors also refill the pump medication.
Along with the intrathecal pain pumps, Advanced Pain also treats chronic pain with over twenty five additional treatments. This may include spinal cord stimulator implants, radiofrequency ablation, epidural steroid injections, medial branch blocks and more.
Advanced Pain Medical Group treats patients at three locations including Thousand Oaks, Simi Valley and West Hills CA. Appointments are readily available, with the vast majority of insurance plans being accepted.
For pain management Thousand Oaks and Simi Valley trusts, call (818) 208-3686.