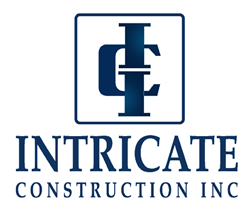 This website is indicative of our legacy, growth and direction for the future of our company. John Lombardi, President of Intricate Construction.
Hawthorne, NY (PRWEB) April 06, 2016
Leaders of site work construction in NYC for over 20 years, Intricate Construction has paved the way into the 21st century by completing world-renowned construction projects that have become landmarks of our time. They have situated themselves as an integral part of New York City's growth by developing recognizable plazas, parks, and walkways throughout the most commonly used areas of the city. Their legacy of craftsmanship and superior structural work has led them to develop such notable projects as Barclays Center, Whitney Museum, Rockefeller Center Plaza and Yankee Stadium. Intricate Construction has collaborated with exceptional construction managers from Hunt, Tishman, AMEC, Turner, Hunter Robert, Boston Properties and many more to complete Winter Garden at Battery Park, Federal Reserve Bank of New York and AirTrain JFK.
With the client in mind, Intricate Construction recruited Evans Alliance, leaders in brand development and innovative advertising, to design a website that shows a detailed representation of the company's strengths through a selection of images and videos. The latest technologies in web design were utilized to bridge the site's compatibility with today's browsers and mobile devices while still conveying a high-impact look. The new website offers viewers the benefits of a richer experience with online content that is easier to navigate. Visitors of the new website can also stay informed with the latest news and projects from Intricate Construction by following their Blog. Furthermore, the new website allows users to share images, information and pages that interest them with others on Google+, YouTube and Facebook.
"Intricate Construction's release of our new website is a step towards making our services and portfolio more accessible to clients by giving a clear representation of who we are and what we do. We hope that more people will gain insight into our mission as a company and what we have been able to accomplish throughout the thirty-plus years of our history. We want clients and the industries we work with to know that our level of professionalism is only exceeded by our quality in design and construction; this website is indicative of our legacy, growth and direction for the future of our company." John Lombardi, President of Intricate Construction.
Intricate Construction are leaders in private and government contracting, fabrication and installation of concrete or natural stone paving and curbs, concrete work, architecturally finished walls, concrete or stone planters, plaza fixtures and turn-key water features. Their work ethic and desire to create a strong architectural future for New York and the surrounding area is evident in their landmark construction installations and design collaborations.
Visit the new Intricate Construction Website at intricateconstruction.com
For more information please contact:
Christian Evans
Evans Alliance
cevans(at)evansalliance(dot)com