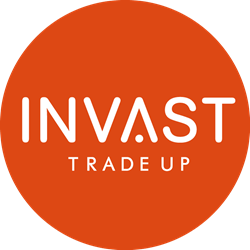 My insights come from the cuts and bruises achieved in the real world, trading millions of dollars, and I'm truly excited about bringing that knowledge, experience and insights to as many traders as possible
Sydney, Australia (PRWEB) September 26, 2014
Invast, one of the largest and most successful global brokerage firms, recently created a new section on the Invast blog, called 'FX Insights with Mike Moran'. Mike has been involved in the Forex markets for over 30 years and brings a wealth of knowledge, industry connections and experience to the table, providing a real insight into one of the most dynamic and fast paced markets in world.
CEO of Invast, Brendan Gunn, commented "Invast is always on the lookout for opportunities to provide value to current traders and during our morning meetings, Mike would provide so much value to our staff that we knew we had to get his insights out to the traders. If there is a major news item at 4am, such as the recent FOMC meeting with Janet Yellen, then you can be assured that Mike is up watching it live and getting ready to gather his thoughts on how that will play out across the currency pairs and where traders need to focus their attention."
Mike has been with Invast for over 12 months as Director of Institutional Sales, focusing specifically on money managers, introducing brokers, white label partners and liquidity solutions for those in South East Asia. Given his decades of experience and the fact he has worked on the FX desk for several of the largest banks in the world, it was only a matter of time before he started providing his FX Insights to the loyal blog readers as a value added service.
"My passion is the Forex markets and I've had the opportunity to manage the FX liquidity for some of Australia's largest banks, including being exposed to the tune of $200 million during the Japanese Tsunami. My insights come from the cuts and bruises achieved in the real world, trading millions of dollars, and I'm truly excited about bringing that knowledge, experience and insights to as many traders as possible," commented Moran.
FX Insights with Mike Moran is dedicated to assist traders of all levels on the key drivers of the FX markets, what news is impacting the currency pairs and to provide sensible risk reward trading ideas that you can only get by someone with over three decades of living and breathing the FX markets. Mike also has an uncanny ability to tie the FX markets with songs from generations past, providing a nostalgic touch that only someone with the grey haired experience as Mike can do, but to do it in a way that makes the FX markets memorable.
For more information on the new FX Insights with Mike Moran commentary, head over to the Invast blog at http://blog.invast.com.au
About Invast:
Since 1960, Invast has become one of the largest and most successful global market brokerage firms, offering state-of-the-art trading technology and unparalleled service, catering to all levels of traders. Invast provides a flexible choice of platforms, ensuring traders get the right technology to help them grow as a trader. Their platforms include Invast MT4, Invast cTrader, Invast ST24 and Invast ShareTrading, allowing traders to trade Forex, Indices, Commodities, Bonds and Direct ASX Shares. Invast Financial Services Pty Ltd (ABN 48 162 400 035) is regulated by the Australian Securities and Investments Commission, and holds an AFS licence 438283.